Where to eat in Taormina? The answer to this question isn't easy at all. Expensive resort oriented to luxurious tourists with a thick wallet is a place where like anywhere in Sicily you can cockup on food. There's no shortage of venues offering lousy meals at inflated prices. That's why I'm giving you a few really good venues, including the best granita in the city and one of the best in Sicily. The article is  based on the information from November 2018, will be updated after each of my next stay in Taormina.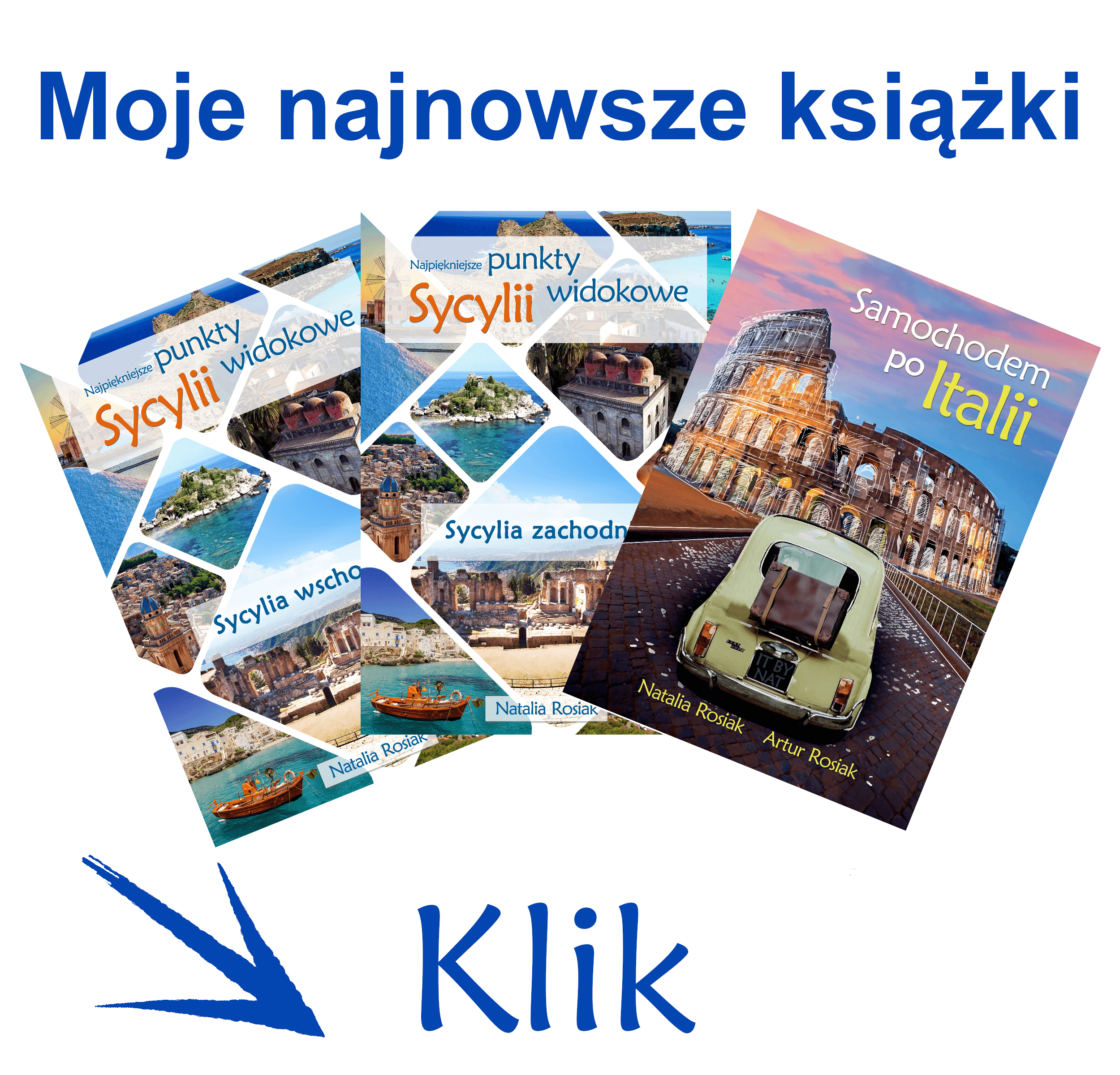 What to watch out for in Taormina (and in Sicily) looking for good food?
Spaghetti carbonara, spaghetti bolognese, menu turistico, pizza available at lunchtime. Do you see such items on the menu or on the shouting banners before the entrance? Run away quickly! The menu is translated not only into English – which is more and more often the norm in restaurants and trattorias – but also German and French – should arouse your doubts. A tout telling you the fact, that you'll eat the best food in this restaurant? For me it's the best anti-advertising, after all, a good place doesn't need such services. Or the German-language "Willkommen!" shouting from the banner, what I saw only in Taormina. Why is pizza at lunchtime a bad sign? Apart from some of the famous pizzerias in Naples, which operate throughout the day, you won't eat a decent pizza in the early afternoon. You will get frozen eyesore heated in the microwave. Why? Because pizza ovens are lit up in the evenings. Why? Because the locals will never order pizza for dinner! Why? Because in the summertime in the middle of the day no one can stand the stone oven, so they aren't burning and the circle close. If you see any of the elements above, or worse, some of them, then you are dealing with a tourist-oriented place. Inexperienced tourists will often eat a poor quality meal without knowing it because they don't know the local cuisine and have no comparison. Above all, however, they will eat the first and probably the last time in a given place, so the service doesn't care about their satisfaction. They probably won't come back. For years I've been advising you what to look for when choosing a place and what should be anxiety. I have a lot of experience myself and I rarely fail, but in Taormina, it's very difficult to find the right way, even for the old Sicilian people.
About the cockup dinner in the Taormina's neighboring town – Giardini Naxos – told me Ola Carollo, who lives in Trapani, the owner of Angelo Apartments. "Being in Giardini Naxos, we decided to go to dinner. We planned to go to the osteria found on TripAdvisor, but it turned out that a table reservation was required. We went further along the coast, skipping the restaurants and looking for something more modest. We sat down in in place premises advertising as taverna or osteria, I don't remember. We were encouraged by a menu, typically Sicilian, without tourist carbonara hits, which in Sicily simply does not eat. We sat down and ordered, among others pizza and vino della casa. The service knew perfectly well that had Sicilian at the table, and yet we got nasty food and wine diluted with water. This was our worst dining experience in Sicily."
Where to eat in Taormina? A delicious cake and coffee with views of Mount Etna and the sea
I came to this confectionery by accident, because I needed to use the bathroom, which here – quite decent and clean – is available to customers at no extra charge. As usually happens in life, cases often turn out to be a great discovery. Like this time. C & G Cioccolato e Gelato is a network of Sicilian confectionery, which you can find (at the day of writing the article) in Taormina (one place) and in Catania (four premises). Their products are delicious, original in taste and very visually appealing. The restaurant in Taormina is additionally distinguished by a terrace with a beautiful view of Mount Etna and the sea (photo at the beginning of the post).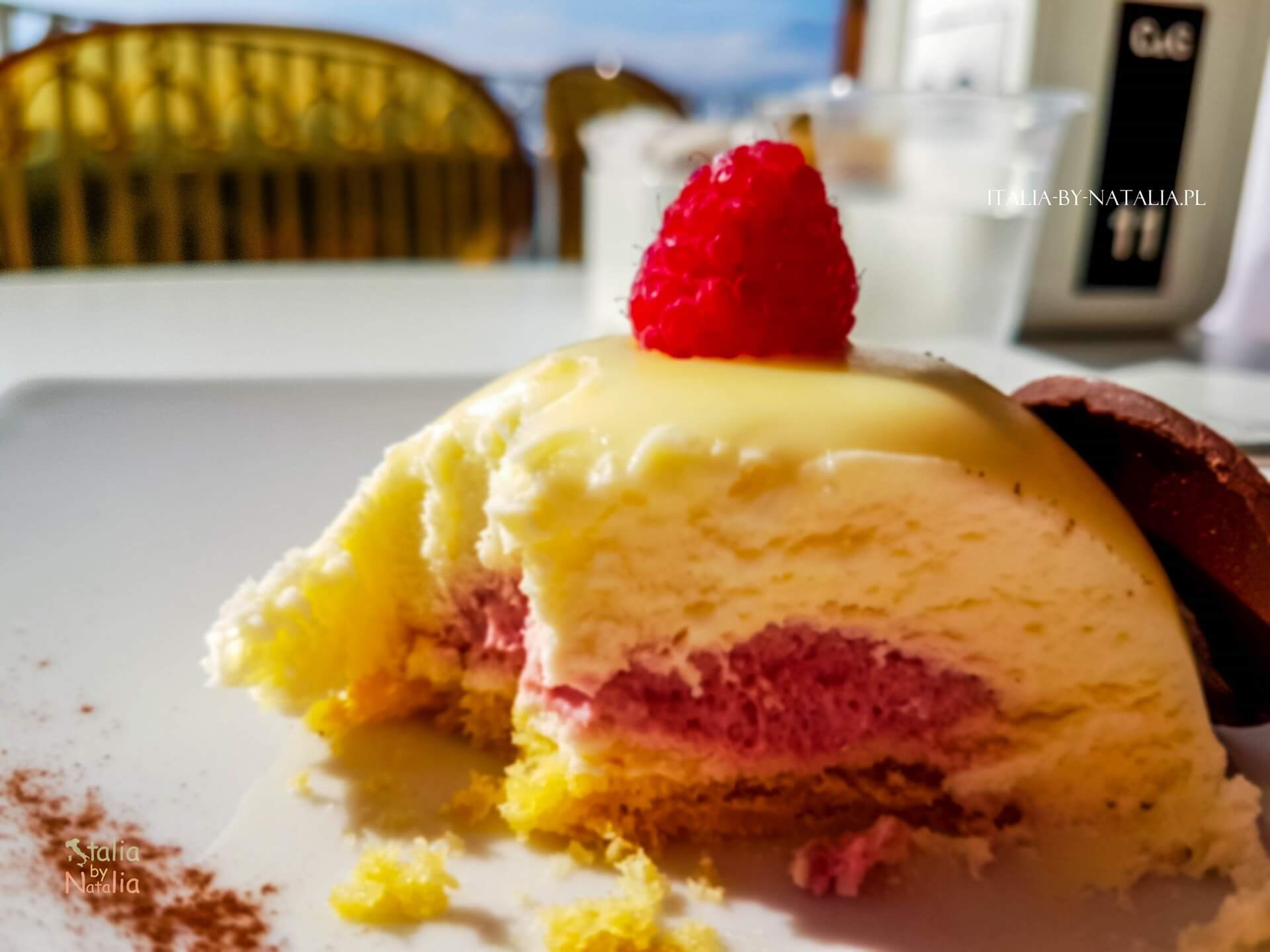 Where to find C & G Cioccolato e Gelato? At the end of Corso Umberto, after crossing the city gate of Porta Catania, Piazza S. Antonio 7.
Where to eat in Taormina? The best granita in Bam Bar
An iconic place on the map of Taormina. I'm ashamed to admit, but although I have been looking to the town since the beginning of this century, I learned about the existence of the bar only in 2015, when my favorite Italian musicians – Il Volo – showed on their Instagram how they eat granita here, praising it as the best in Sicily. In turn, I considered granita in Syracuse as the best in Sicily, so I was puzzled to pick up the "granite" glove, that was given to me by boys and I was looking forward to the day until I returned to Taormina to confront their opinion with mine. I reserved more time, spent more than two hours at the table and tasted a total of four flavors: orange, strawberry, raspberry, and almond. How is this possible? Bam Bar offers the possibility of serving two different flavors in one serving, so ordering two granites in an hour apart I tasted a total of four. To the first, I also asked for a cult, butter roll brioche, which along with granite creates a typical Sicilian breakfast eaten on a hot day. It was the first decade of November, but the weather was amazing. I sat in a short sleeve at a table set outside, read a book, and watched the life going on around. What was my surprise when the owner praised the knowledge of a few words in Polish, exchanging in our language available flavors of granita's! Such a small thing, but how nice.
Although November is a low season, the tables at Bam Bar were at some point almost all occupied. I suspect that it's hard to find a free place in the summer and you'll have to wait in the queue sometimes. What about this granite? Delicious! In Taormina, I have already eaten granita in many places and this is certainly the best. Does it also the best in Sicily? Hard to say. I ate fantastic granita not only in Bam Bar or in Syracuse, but also in Trapani or on Marettimo Island. It's definitely a place you cannot miss if you like granita's. But granita is not the only thing that can be ordered at Bam Bar. Tea is rarely found in the south of Italy, and here is a good choice. Also are available desserts, chocolates, coffee, and drinks, including percentages. So you already know where to eat the perfect granita in Taormina, drink tea and hear Polish speech 😉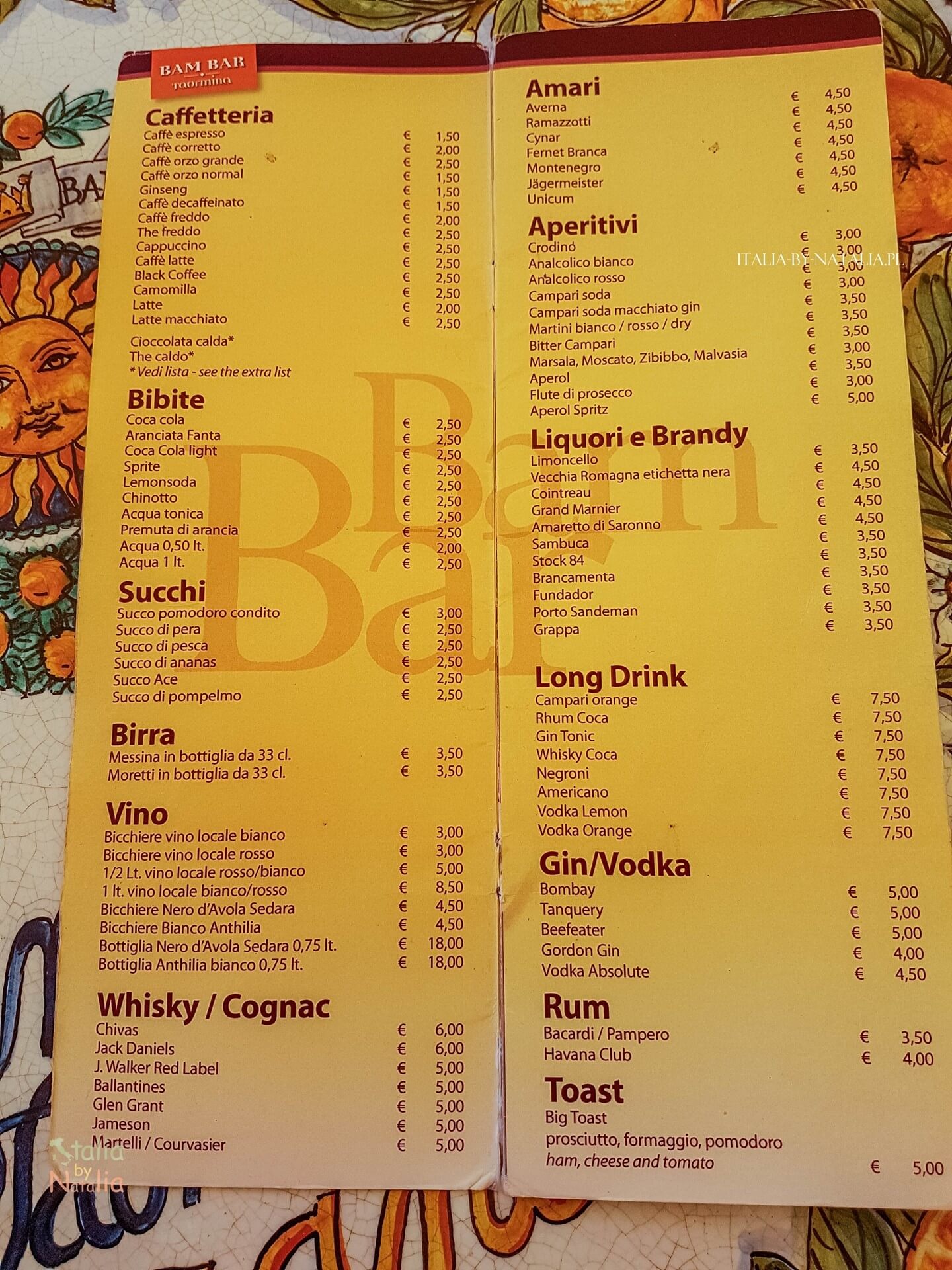 Where to find Bam Bar? From Corso Umberto a street leading up to the ruins of the old theater . Via di Giovanni, the Via di Giovanni passes right down, just a few dozen meters away and at number 43 you will find Bam Bar.
Where to eat in Taormina? Good ice cream and fresh cannoli
Pasticceria Gelateria D'Amore is a place that I have a lot of fondness for. I visited it many times during a week's stay in Taormina in August 2008. I came to this confectionery because I passed her every day going from my Hotel Condor to the city center. A very large selection of cakes and small sweet snacks, excellent cannoli filling the cream after placing the order (full-size versions, mini expect to be filled behind the glass), good ice creams. Why is it worth checking in here? Prices are usually a bit lower than in confectioneries and ice cream shops located on the Corso Umberto promenade. In 2008, I was buying here a frutta di martorana (Sicilian fruit from marzipan) for a gift for my mother and mother-in-law. Sweets were packed in wooden boxes painted in Sicilian motifs, which can also be bought in a pastry shop in several variants.
Where to find Gelateria D'Amore Pasticeria? The street to the right from the Porta Messina city gate, Via Costantino Patricio 28, the restaurant is on the corner, the entrance on the other side.
Where to eat in Taormina? This place is gone…
Already a few months before this trip I got from you information that La Cucina di Riccobono, which I described in the post "Beaches of Taormina" and for years I have invariably recommended a place with good and at the same time inexpensive cuisine, no longer exists in this form. I did not want to believe, so the first steps after coming to Taormina I went there. Unfortunately, the bad news turned out to be true. There's no food left behind the glass, which can be ordered to take away inexpensively or eat at the table serving yourself. A restaurant was established in the full sense of the word, the name and positive opinions collected by the rosticceria remained. I looked around, picked up the menu, and when I saw the price of 16 euros for a portion of spaghetti, the blood pressure jumped up. I do not know the backstage changes, but I know one thing. From a good pub, which was inexpensive, enjoyed great popularity, they made another restaurant, which in Taormina is too many. I tried to find out something, but the guy only told me they change the pace and that's it. Resentful I left and I did not come back. I do not know what quality food is served in the new venue and whether it is expensive, it is worth the price. If anyone of you ate in the new version of La Cucina di Riccobono, then I'm asking for the opinion in the commentary under the text. For my part at the moment, I cannot answer the question "where to eat lunch or dinner in Taormina". The post will be updated after each my stay in the city. During the next visit, I intend to find a place similar to Riccobono, which I will be able to recommend to you. While such places still exist in Taormina.
Where to find La Cucina di Riccobono? Via Costantino Patricio 24, street to the right of Porta Messina.
Where to eat in Taormina in a restaurant and why is good food so expensive?
Asia Pióro, a woman living in Catania for years and working as a guide to Etna and nature parks in Sicily, explains the high prices: "In Taormina, renting flat costs a fortune – even tens of thousands of euros per month, and only work seasonally, plus labour costs, etc. Here, high prices are reasonable, cheap places avoid wide, it's better to buy a bread roll and mozzarella than to eat a three-course dinner set for € 20. To eat well in the restaurant, you have to pay. Good, checked by me restaurants in Taormina are Villa Zuccaro – pizza, Tiramisu – pasta, fish, sweets for dessert (!), Babylonia – fish, Granduca – pizza and fish, Casa Gioli (expensive but tasty), Daiquiri – aperitif & drink. These premises have standard prices for Taormina but everywhere eat well."
Where to eat in the Taormina area?
Castelmola – Taverna dell'Etna
A terrace with views of Mount Etna and excellent local cuisine can be found in the tiny town of Castelmola, suspended almost vertically above Taormina. You can read more about this place in the post "Taverna dell'Etna in Castelmola". Tables with the best view of the volcano only upon prior reservation.
Castelmola – Bar Turrisi
A unique place that provides extreme experiences. Only for the relaxed ones. You'll learn more from the article "Bar Turrisi in Castelmola", please read the content before the visit, because I do not accept the claim for a scandal. And the stories about women running away screaming after they realized, that after grabbing the handle they held in shape of brass penis I heard many times. What can you eat there? Granita, ice cream desserts, pizza brought from a neighboring restaurant belonging to the same family, snacks. You can also try the iconic almond wine, which Castelmola is famous for.
Savoca – Bar Vitelli
Movie city of Corleone, the hometown of "The Godfather" you will find not near Palermo, as shown by the map, but in Savoca on the east coast of Sicily. This is where Francis Ford Coppola decided to shoot some scenes of the Sicilian story of the famous mafia saga. The biggest attraction of Savoca is the same Vitelli Bar, which appeared in the movie. There you can see souvenirs and photos from the plan, as well as sit on the shaded terrace and enjoy granita's or cannolo sipping them with coffee when the cult music from the Godfather is played in the background. You'll find more in the post "Savoca – following the Godfather".
Where to find Vitelli Bar? In the main square after entering the town.
What to see in Sicily? Take a look at my Sicily guidebook
The most beautiful towns, cities, and attractions of Sicily. Subjective guidebook
I invite all new readers to like Italia by Natalia on Facebook, follow Instagram, Twitter and subscribe to the YouTube channel. I will also be very happy if you add a comment or share this post with your friends.
All the best
Natalia