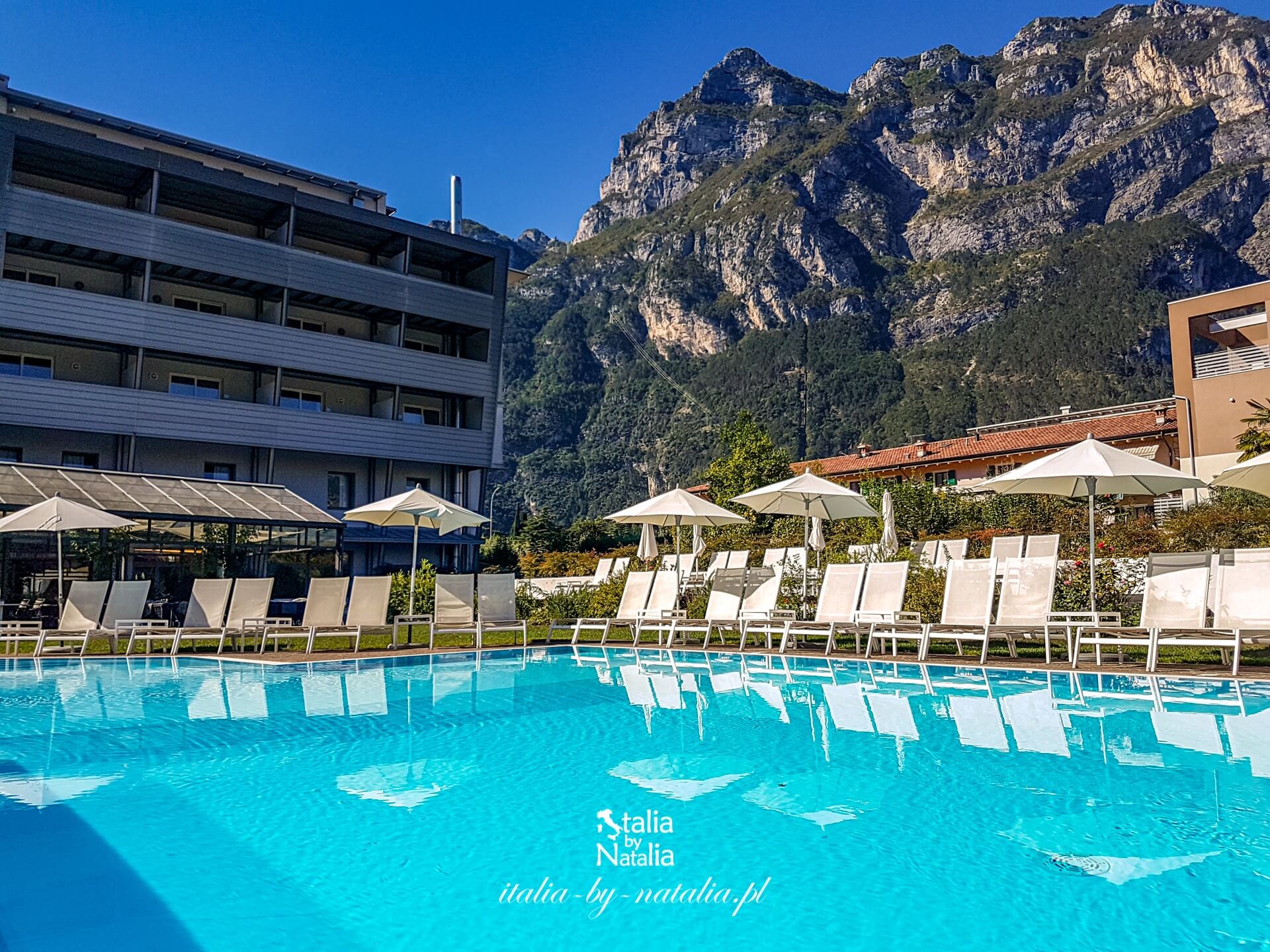 Sometimes while traveling we get to unique places – bars, restaurants, hotels or agritourisms – created by people with passion, full of warmth, kindness and a good ambience. If you add to it comfortable accommodation, delicious food, nice proximity to the beach and the lake, extensive parking lot and the vicinity of the historic old town of one of the most beautiful cities on Lake Garda, we get a recipe for a very nice holiday in northern Italy. In today's post I will show you Hotel Luise, whose owner Stella drives a historic Fiat 500, Alina serves delicious omelets at breakfast, and Aldona greets guests at the reception with a beautiful smile and – if they came from the Poland – fluent Polish.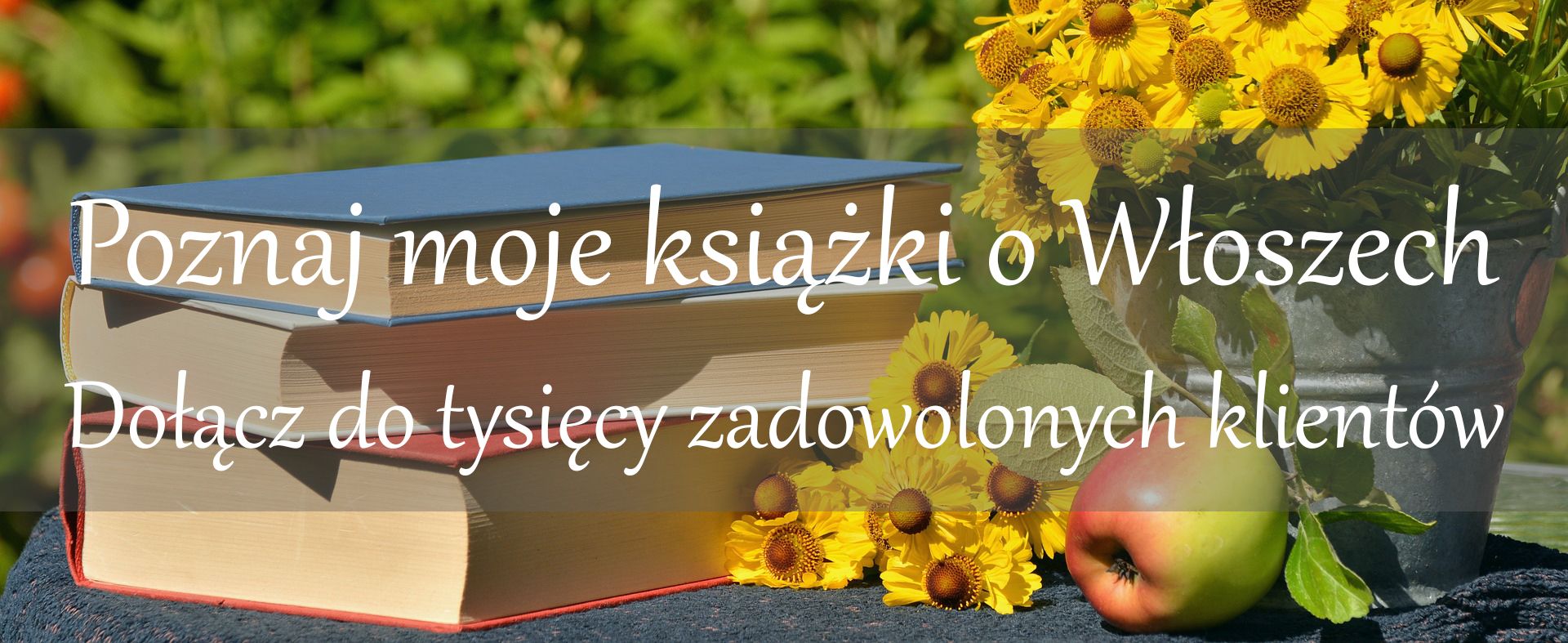 Today, after a long break, I would like to take you again to Trentino, where in September 2018 I spent over two weeks hiking in the mountains, learning about many other attractions of this amazing region. Who is up to date with my publications knows that I have spent the last months writing a book – a guide to Sicily, so new blog posts did not appear often. Time to catch up. Since the holiday season is in full swing and many of you are just planning a vacation detail, I decided to take one of the coolest hotels in which I had the opportunity to stay in Italy so far.
Hotel Luise in the center of Riva del Garda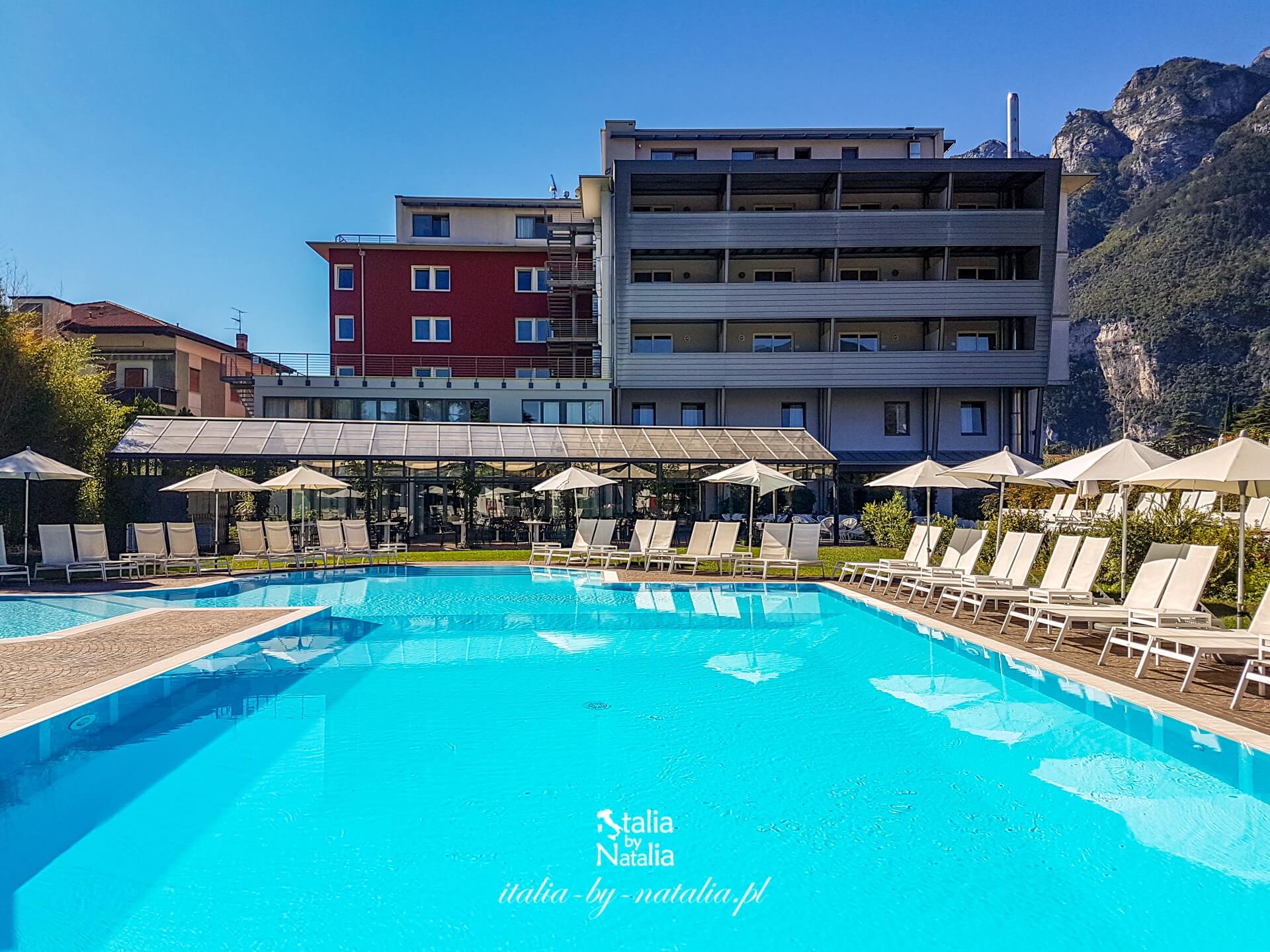 Riva del Garda – the main city of the northern part of Garda – is very picturesque, located between the mountains and the lake. Historic palaces, colorful tenement houses, harbor, castle, and numerous charming alleys create a beautiful old town with an amazing atmosphere, about which I wrote in a guidebook to Riva del Garda – click. Among the streets of the center, there are a lot of pensions and hotels offering accommodation in old part of town, which is worth considering if you arrive by the public transport on the Garda. However, if – like most – travel by car, I recommend accommodation within the new part of town. Why? The old town, as everywhere on the Garda, is closed almost entirely to car traffic, there are no parking lots, and only a few hotels have individual places. During the first long stay at the northern Garda we stayed in Nago – Torbole in the Forte Charme Hotel with a beautiful view, while in September last year our base was Hotel Luise, located at the same time a bit from the old town and the beach. What connects these two hotels? For us, two basic requirements are parking lot and a good, decent and varied breakfast containing vegetables. Everything else is nice additions, and yet there were a lot of them.
Good morning! let's talk in Polish
What was my surprise when Aldona greeted us at the reception upon arrival. Years ago, her mother came to Garda, later Aldona herself moved to Trenino once finished studies in Poland. Today he is one of the people who make up a harmonious team of very friendly employees of the Luise Hotel, always smiling and willing to help. So if you need to have a positive attitude of staff to guests, you will certainly be satisfied. Thanks to Aldona Luise, it's also a great option for people who are not very good with languages and prefer to speak Polish.i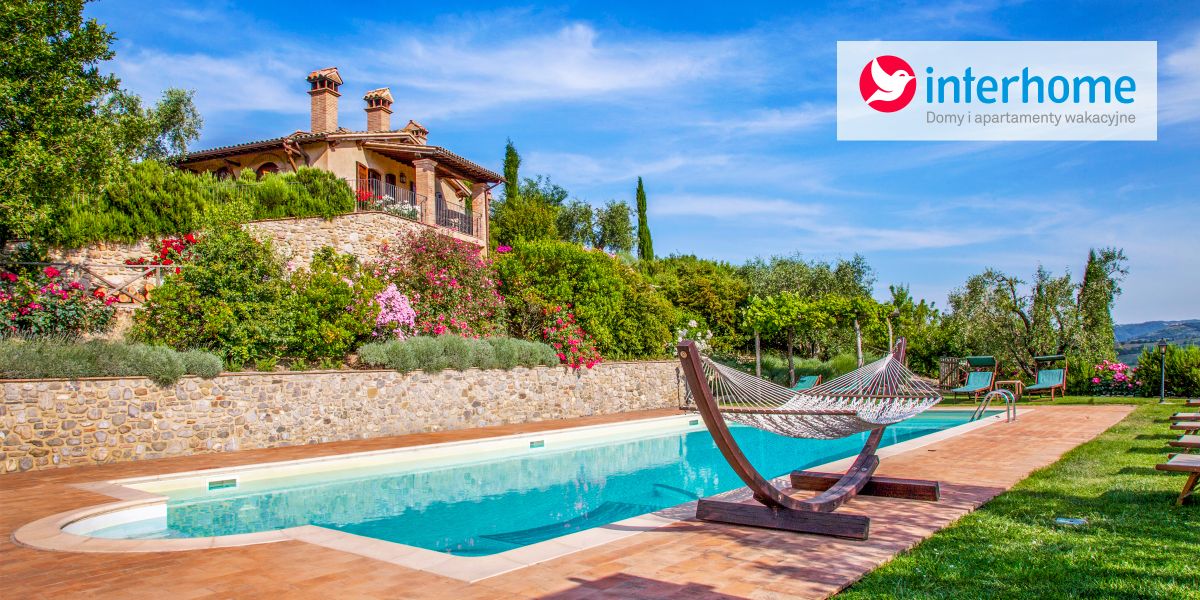 Rooms
Our Map Room with pool view
Hotel Luise offers four categories of rooms, depending on the area and equipment. Our Map Room provided space, a desk, a sofa, a wardrobe for luggages and a comfortable bed, and a covered terrace with sun loungers and a view of the pool. The bathroom was equipped with a bathtub. I have to admit that I assess the level of cleaning as high as possible. Every day the room and bathroom were cleaned very carefully. For the most demanding customers, Hotel Luise offers four apartments located on the top floor of the building, with windows facing the lake, but whether it is visible or covered by trees from a nearby park – I do not know.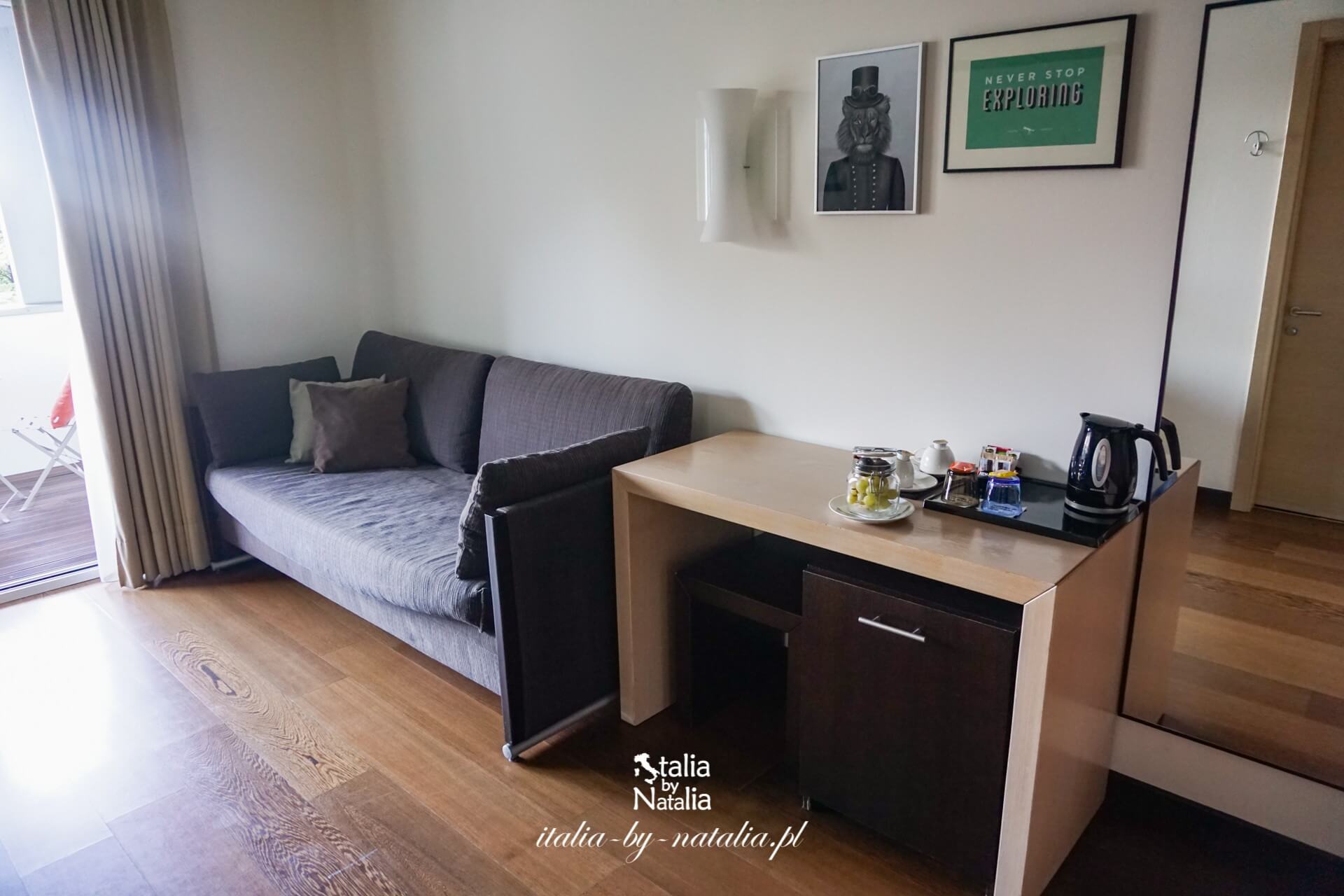 Swimming pool and parking lot
Behind the hotel building, there is a really large and spacious parking lot, offered to guests without additional charge. In the garden, you will find a large swimming pool with sunbeds and umbrellas and several roofed corners with armchairs and a sofa, surrounded by a well-tended grass. Just don't be surprised when a big red tomcat passes by. One day, Oreste simply chose Hotel Luise as his home and no one remembers exactly how and when he joined the team. Although he does not officially live in the building, he can often be found lounging on some armchair or trying to enter the restaurant between the legs of the restaurant through the glass door leading from the garden. Sometimes he succeeds, then the service has a real problem and starts the race between the tables. Who among you once chased a cat that does not want to be caught, will certainly understand it.
Wyświetl ten post na Instagramie.
Hotel Luise for families with children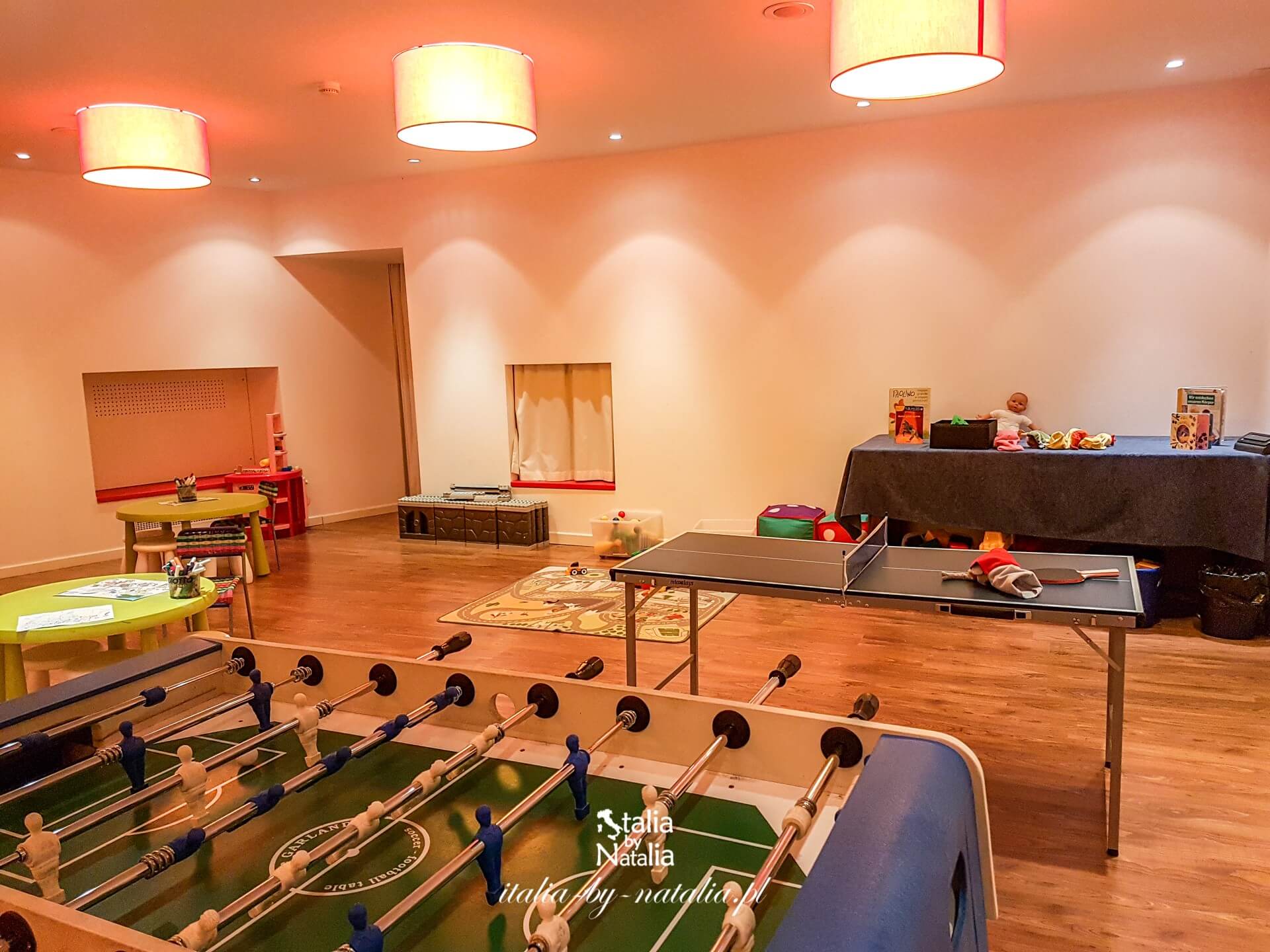 If my memory is correct, it was the first time I saw a special children's playroom in the hotel. It wasn't conspicuous, although it's located on the ground floor, roughly between the reception and restaurant, but a bit off the beaten track. As you know, I don't have children, but if I had them, I would certainly appreciate such a room, especially on a rainy day. Because I wouldn't be sitting at home resigning from travel just because I have a small child. I know that many are afraid of traveling with kids, although more and more people are proving on the Internet that you can, not only to Italy but even to remote parts of the world. For those of you who are afraid and do not know how to embrace a journey with an infant – not only to Italy, but even to Thailand – or believe that the child will not take anything from such a trip anyway, will not understand and will not remember, I recommend a full practical knowledge and experience book of my blog colleagues: Natalia and Łukasz.
Breakfast at the Hotel Luise
Breakfast in good hotels on the Garda is a real mastery. It's no secret that due to a large number of guests from Germany, meals are adjusted to suit their tastes. Coffee with a croissant – so popular in the south of Italy – here in the north is of course also available, but the specifics reign. To this day, we cannot agree with Artur which breakfast was the best in the history of our Italian travels: at Hotel Luise or a year earlier at Forte Charme a few kilometers away. Both very diverse, both with sweet pastries and concretes, cold and warm, as well as vegetables. At the Luise Hotel, fresh, homemade sourdough bread is baked every morning: white, whole grain, corn, pumpkin seed, potato bread, also focaccia and pizza. Arthur ate beans and sausages, which he still remembers with affection. For him, breakfast at Luise is number one. On the other hand in my oppinion, all sausages and beans are not impressive, but I appreciate the opportunity to eat vegetables and eggs prepared individually. Hotel Luise and their fantastic vegetable omelets usually made by Alina wins here. For this freshly baked apple strudel, downright insane. It did not impress Arthur, but I still remember its taste today. I missed the orange squeezer because I love fresh orange juice. In this respect – as well as a slightly larger selection of vegetables – Forte Charme wins for me. In turn, Luise has a larger selection of hot dishes. Either way, in both places you will not go hungry for breakfast. People on gluten-free, vegetarian, vegan and lactose-free diets will not starve here. Breakfast at Hotel Luise is served from 7 am.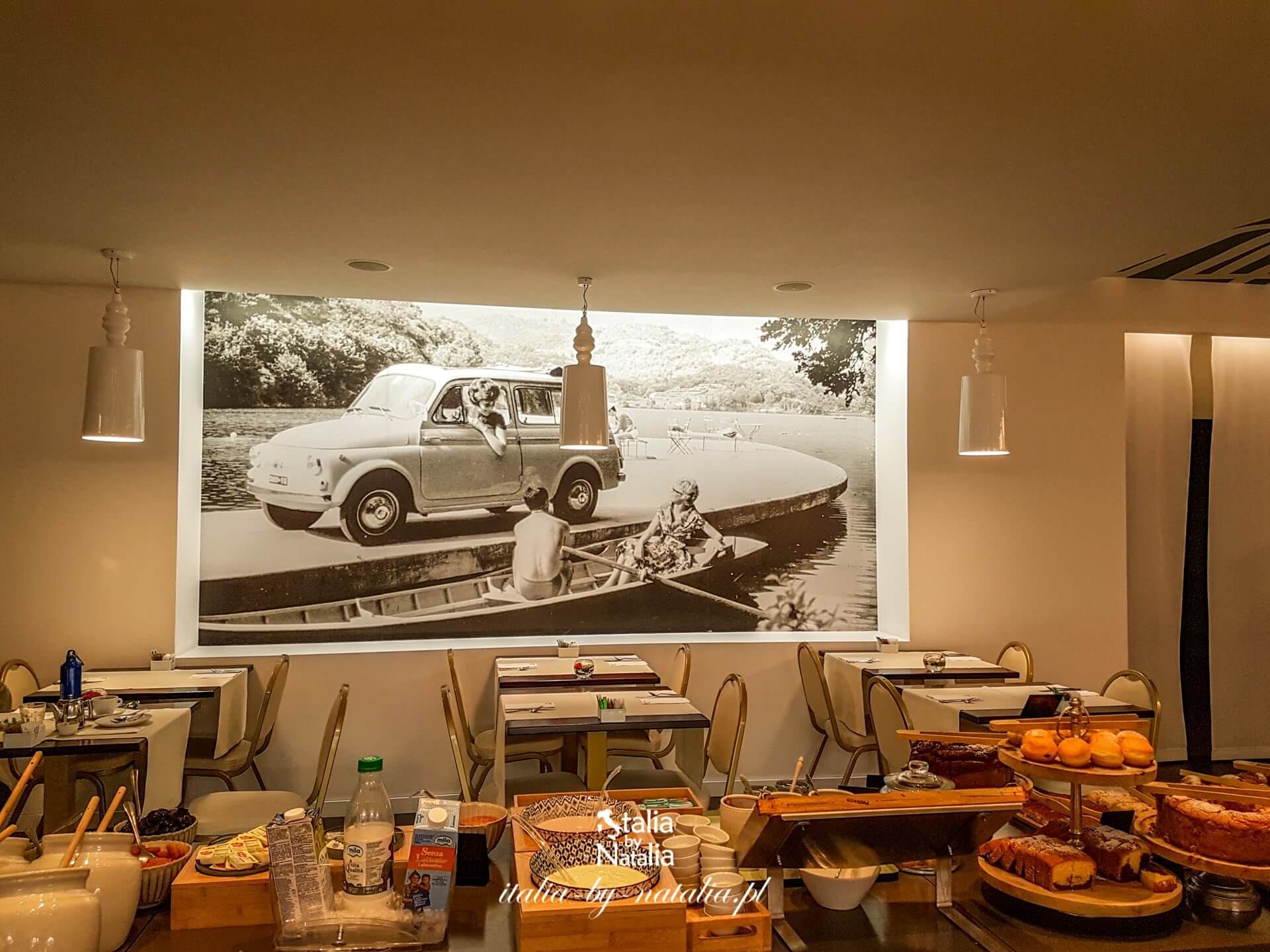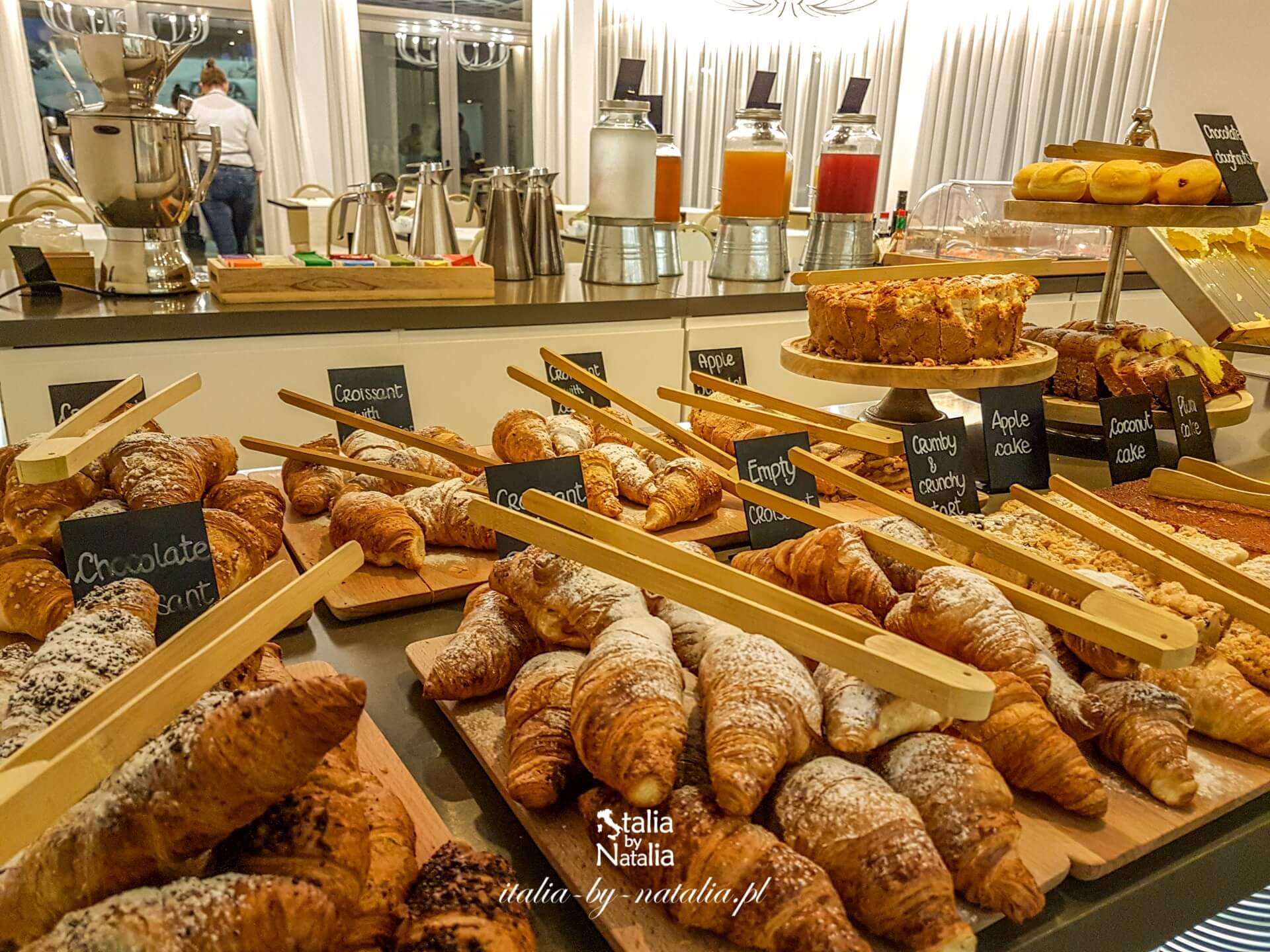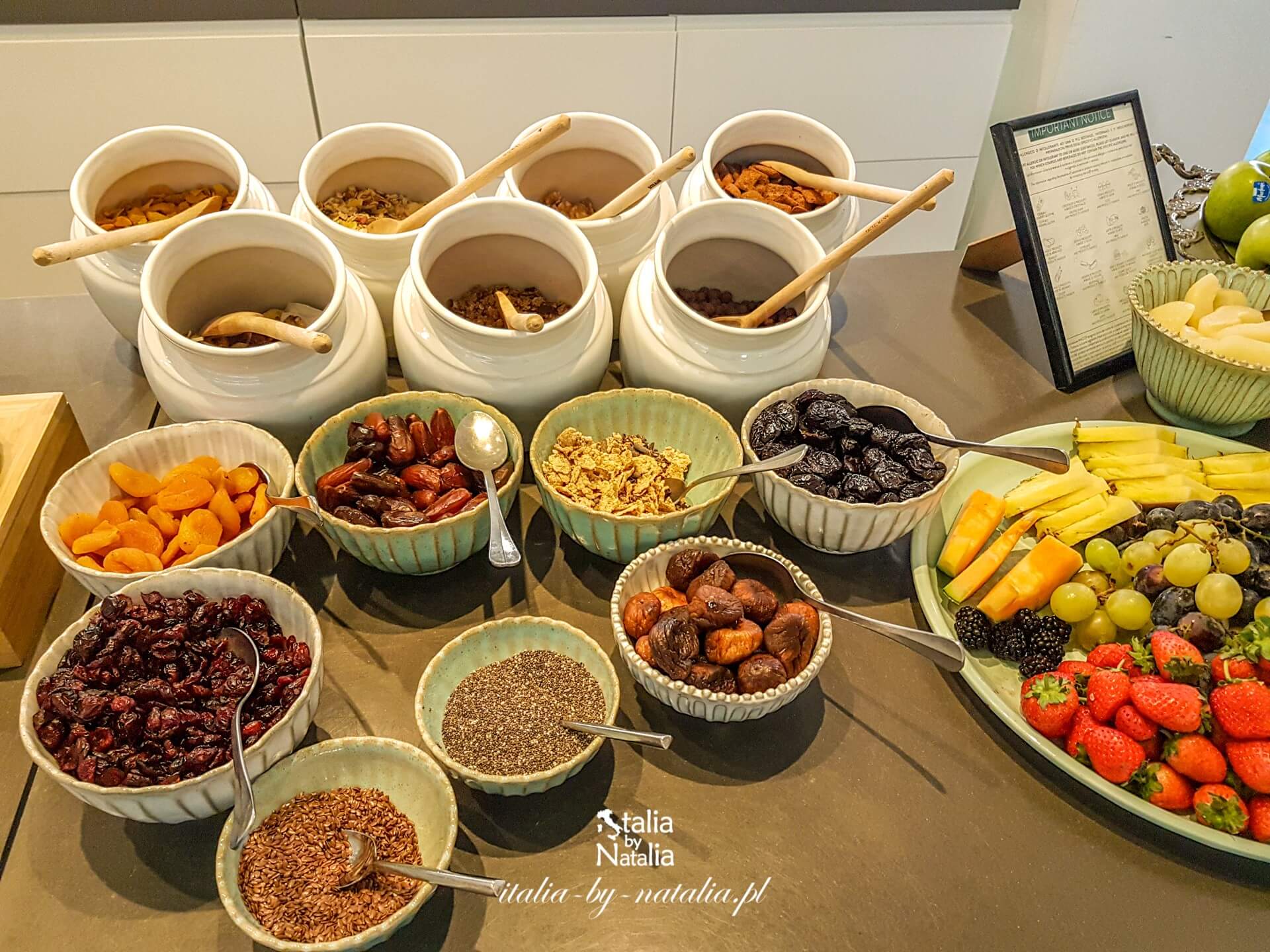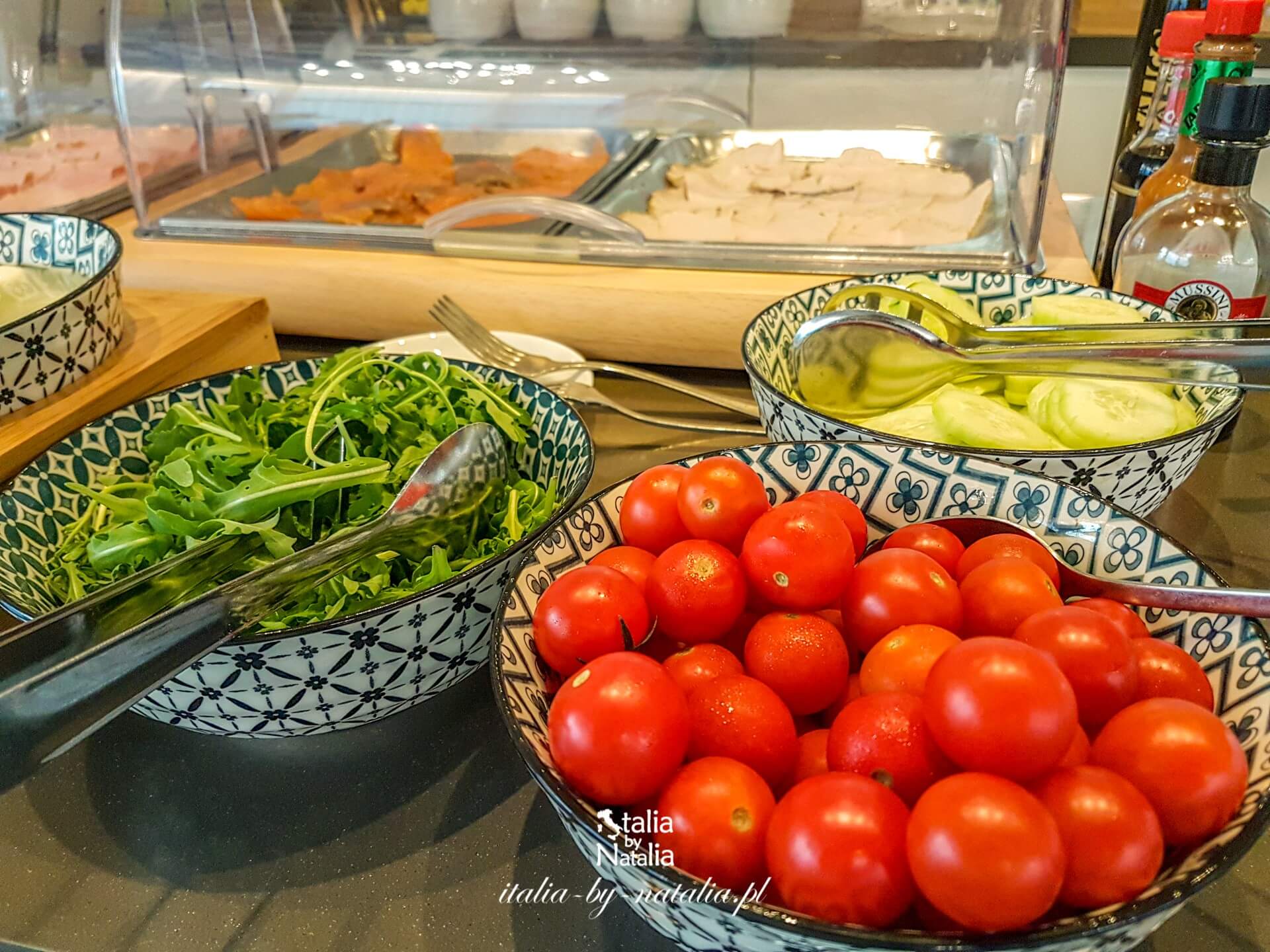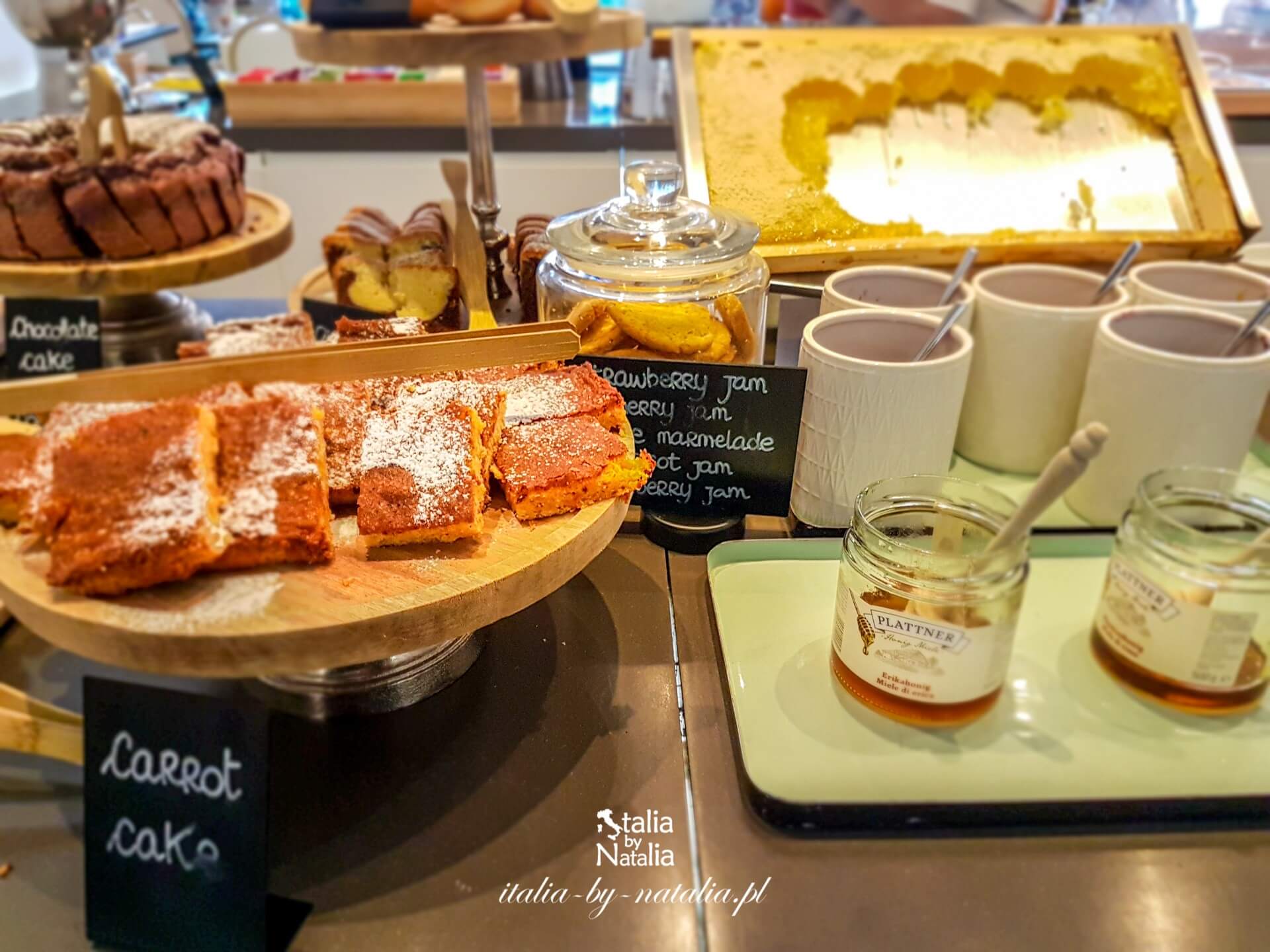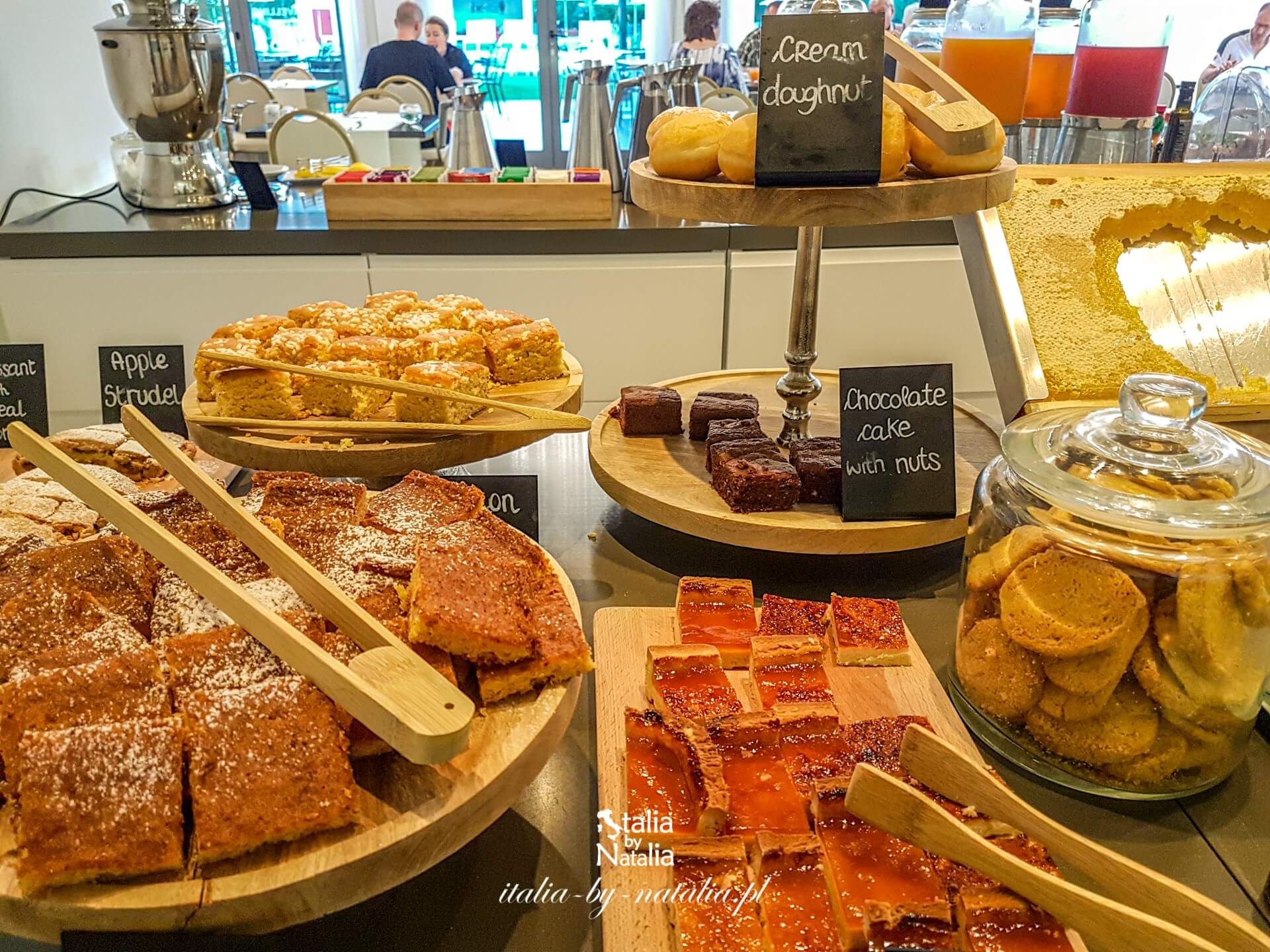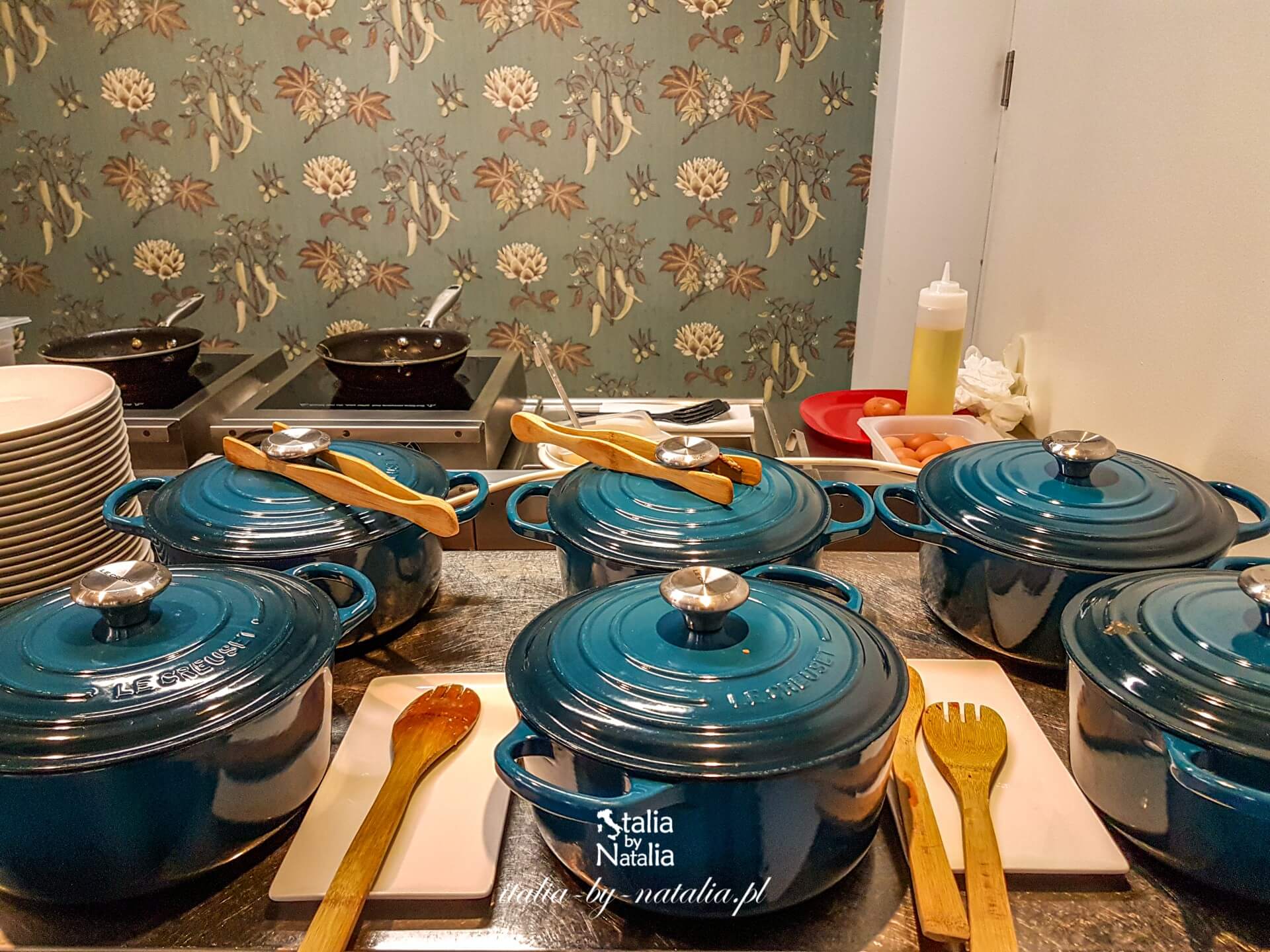 Dinner at the hotel restaurant
I showed breakfast, now a few words about dinner. Revelation, absolutely yum-yum! You choose the first and second dish from the menu, the choice is not large, with three or four options in each dish. In contrast, starters and dessert are available in buffet style and it is simply great! From the starters, I particularly liked the grilled vegetable mix with eggplant and zucchini, perfectly seasoned, as well as baked potatoes with red onion. So banal, but fantastic. As part of the dessert, even chocolate ice cream, as well as Sicilian cannoli in the mini version, were available, but I must honestly admit that they missed the original very much. A much better choice was one of the numerous cakes or mini desserts served in small cups, including tiramisu.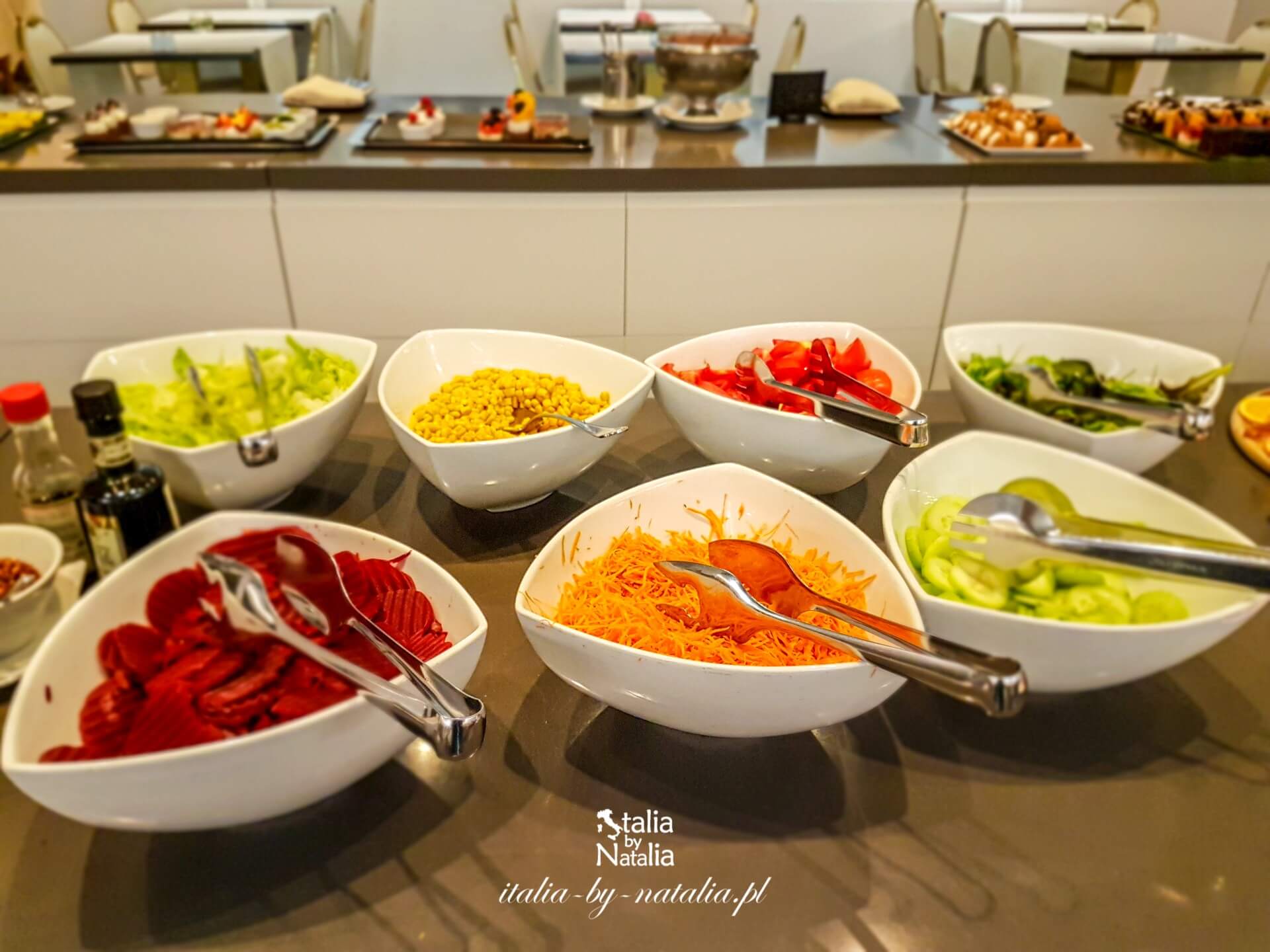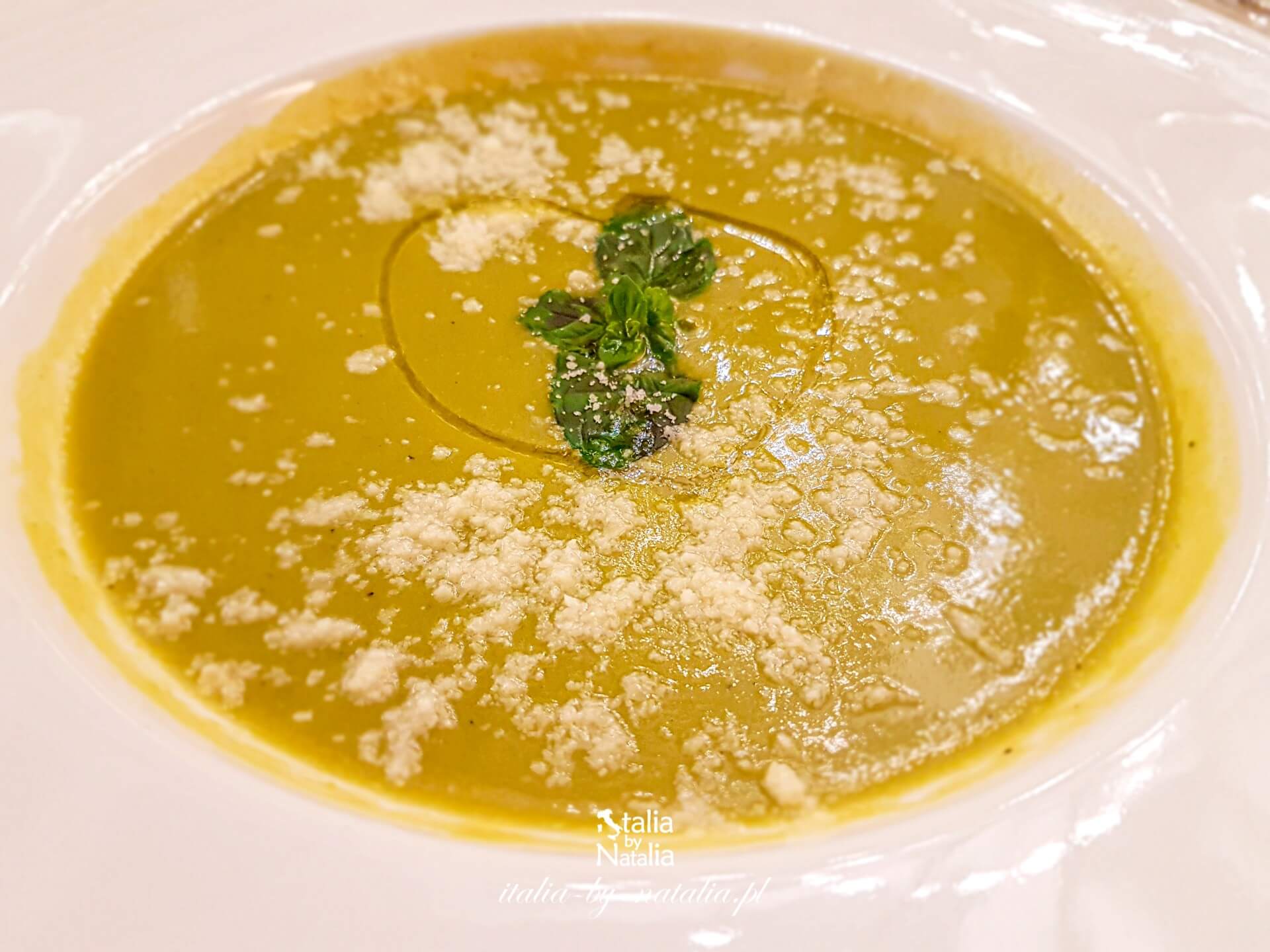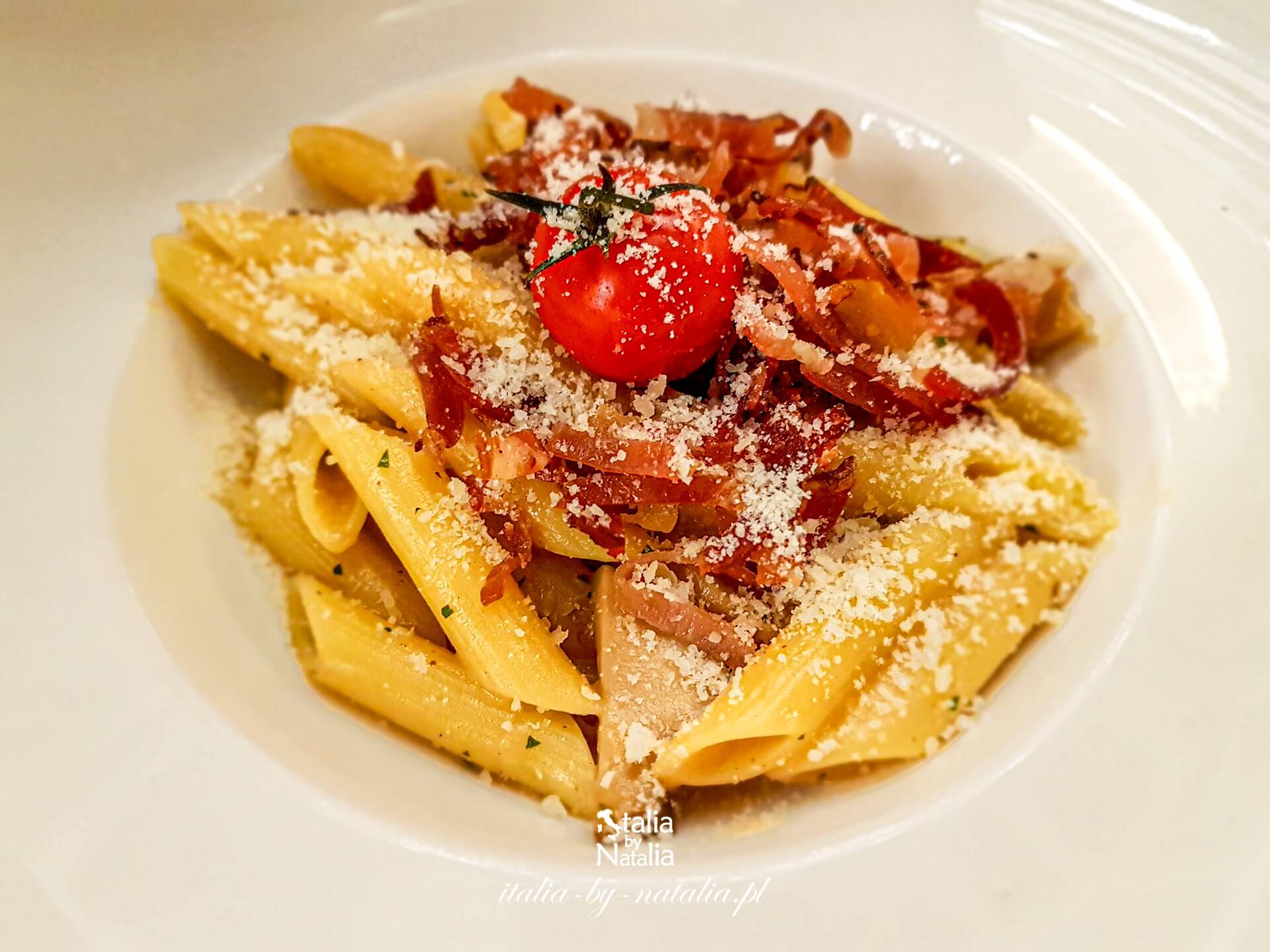 Bikes
You can rent hotel bikes by booking them in advance at the reception, but if you come with your own two wheels you can store them securely in the garage. About why you should bet on discovering the beauties of the northern part of the lake on a bike I wrote in the Garda by bike – click.
Hotel bar – Psycho Aperitivo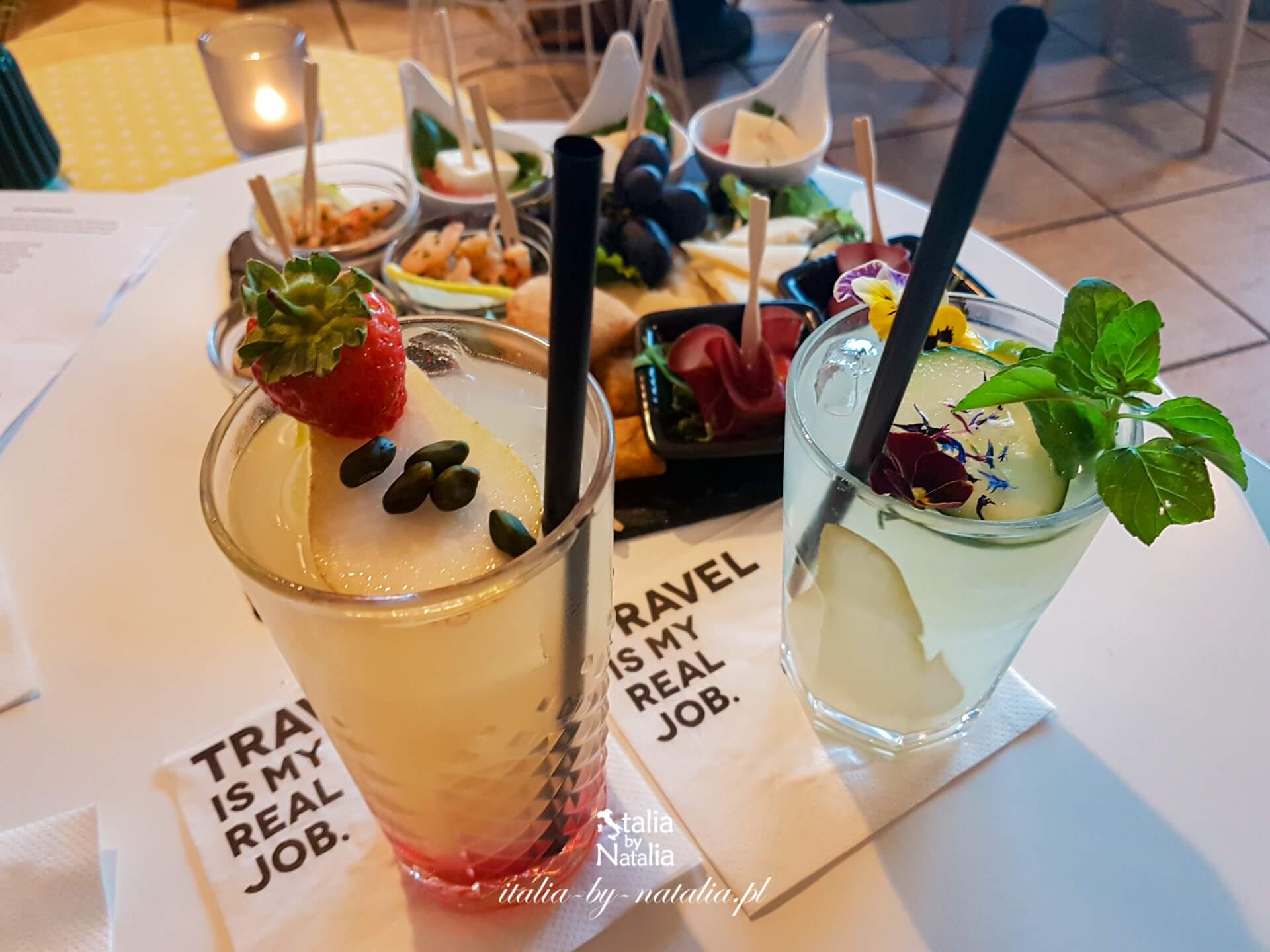 Tell the bartender what temper you have today, mark the emotions you have with your mind on a special page and he will create the right mix of percentages especially for you. And all this is beautifully served, with a solid dose of delicacies. Psycho aperitivo – one of the recently fashionable trends in Italy – has also reached the Garda and is successfully practiced in the Hotel Luise bar.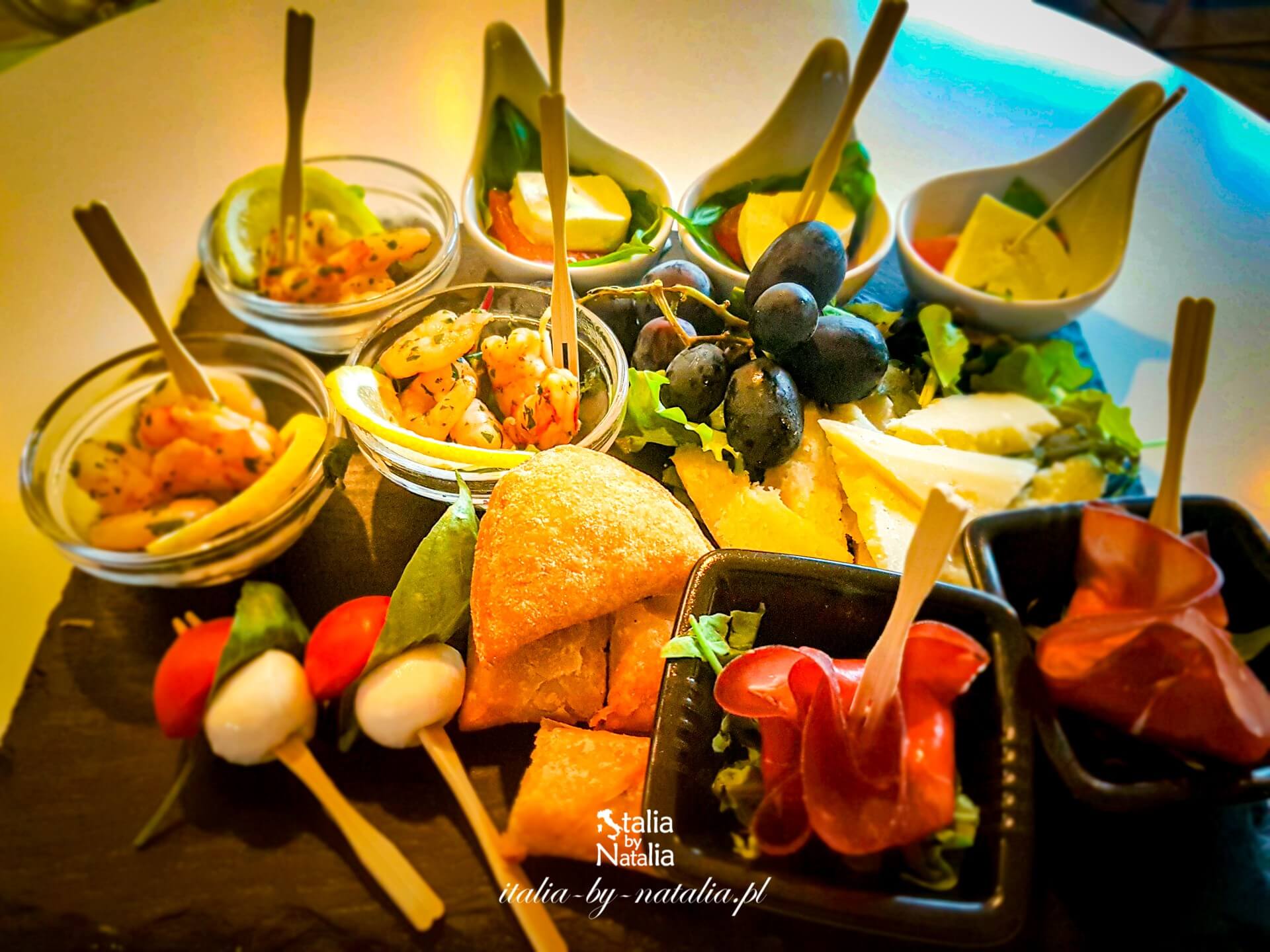 If you are looking for accommodation with a high standard, several amenities, nice and smiling people, good cuisine that takes into account the needs of people with food intolerances and child-friendly, I recommend you the fantastic Hotel Luise. More information & reservations – click.
I invite all new readers to like Italia by Natalia on Facebook, follow the Instagram profile as well as on Twitter and subscribe to the YouTube channel. I will also be pleased if you add a comment or share this post with your friends.
All the best
Natalia
The post was created in cooperation with the Trentino region
Teraz Twoja kolej! Dołącz do społeczności Italia by Natalia:
Będzie mi również bardzo miło, jeśli zostawisz komentarz pod postem. Możesz też zapisać się na newsletter w oknie poniżej.