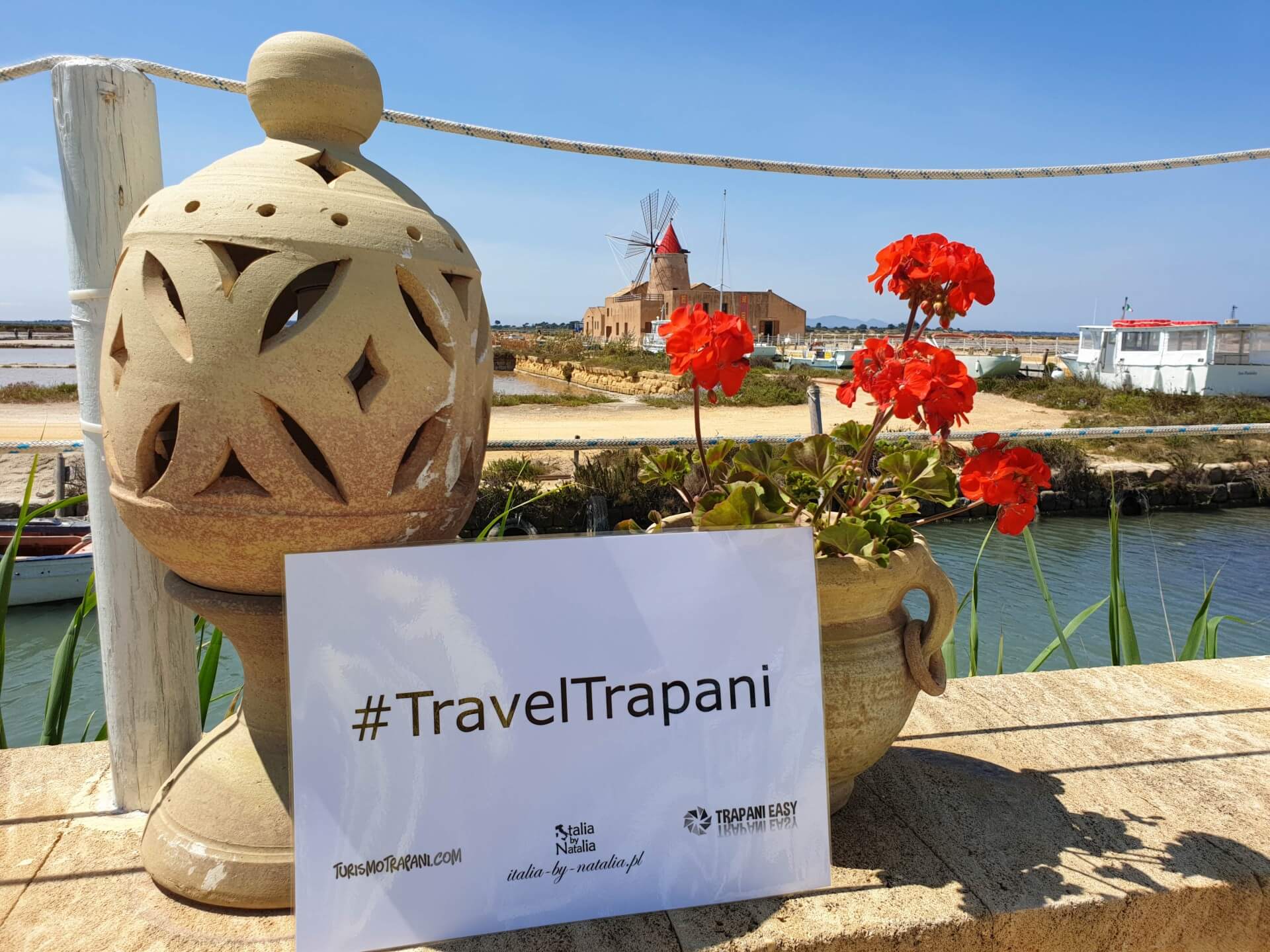 When a year and a half ago Ryanair withdrew from flights to Trapani in the west coast of Sicily, the situation of the inhabitants of this part of the island became very difficult. Several hundred people have lost their jobs at the airport itself and in transport-related services. Another few hundred have lost, and the next will lose their source of income from serving tourists in the city itself. Because the truth is that although you can still get to Trapani without much trouble, even flying to Palermo, and then getting on the direct na bus, many people give up just because there is no direct flight to Birgi airport. Trapani, which not so long ago developed beautifully thanks to tourism, today fights for survival, and I decided to help the city in this fight. And today I am asking you to join this help. What can we do? First of all, pay attention to the problems of Trapani and take part in the #TravelTrapani action, which I came up with and today I would like to tell you about it.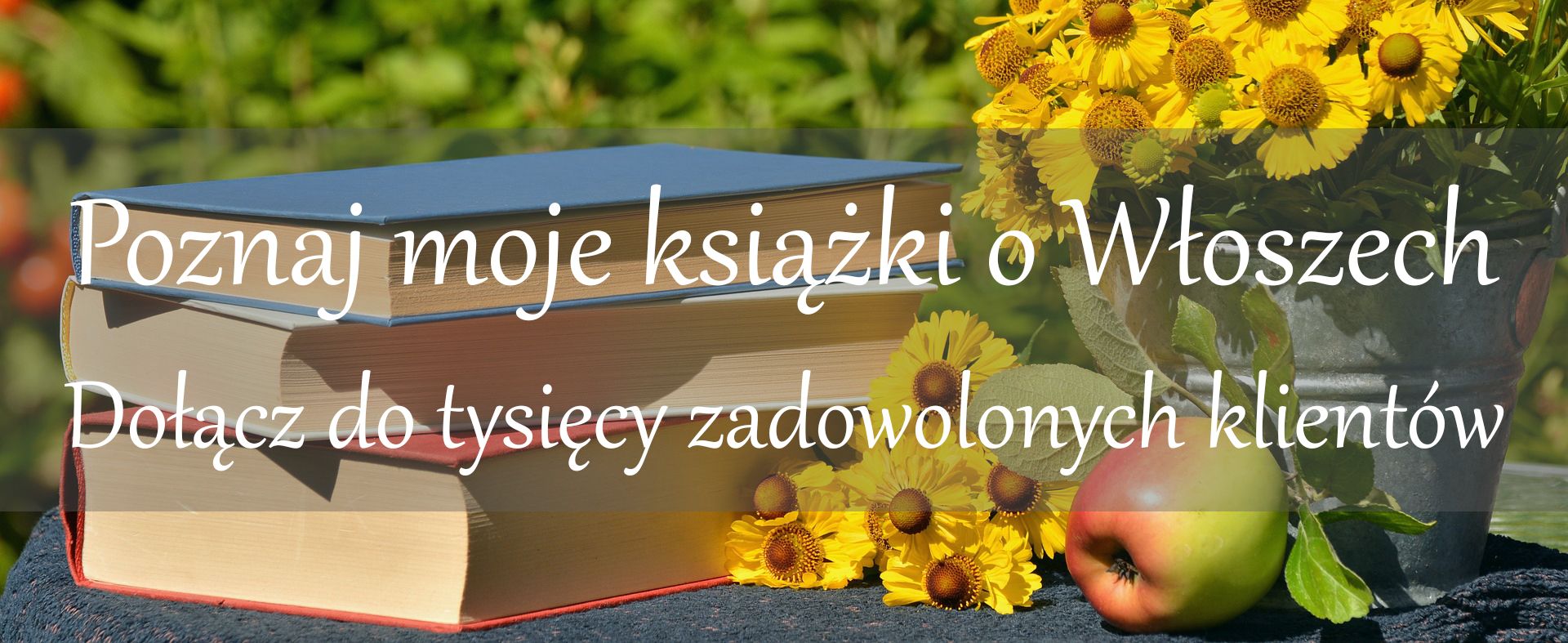 From an ugly duckling to a swan
It is 2005, there is no tourism in Trapani and nobody even dreams that it will happen differently.  The old town is one big den, the old churches and palaces are falling apart, there is no restaurant, by the car you can reach in every corner, and the biggest attraction for local men are prostitutes, which the old town is famous for.  And suddenly, quite unexpectedly, in the summer of 2005, famous America's Cup Regatta takes place in Trapani.  Tourists are coming, and the city is getting loud – for a moment.  But this moment is enough for sprouted in the minds of local authorities the dream of Trapani, to which tourists will come, sprouted in the minds of local authorities. In 2006, the unknown Birgi airport which usually served as a substitute airport for the Falcone-Borsellino international airport in Palermo signs a contract with Ryanair. Tourists are beginning to arrive, initially there are few of them, but from year to year, the network of connections is growing, and the carrier's offer also reach Poland. Trapani authorities invest very large amounts of money, including to restore monuments and change the organization of traffic in the old town, as a result of which a pedestrian area is created. The Old Town is transforming into a city's showcase, and the residents are starting to open restaurants, bars, hotels and numerous bed & breakfasts, many return to Trapani from the "scourge" in London to work on their home soil.  It's loud about San Vito lo Capo, Erice, salinas and many nearby attractions.  Western Sicily – a corner of the island that few people have previously reached – becomes one of the most-favored destinations for holidays and long weekends in the south of Italy.
Black clouds over Trapani
You have probably read or heard more than once that a cheap carrier has a surcharge for bringing tourists. That's true, and I heard the contract between the Ryanair line and the city of Trapani was the same. It is not any maturity, but quite a normal win-win agreement. I do not know this, so I will try to explain this issue from the scratch I heard only in general and unofficial information from Trapani's inhabitants. By announcing a tender for air services, the airport is looking for the best solutions for itself. Local authorities, if they manage such an airport, are interested in as many tourists as possible, which the airline can bring. The more tourists arrive, the greater the benefits for the city and the surrounding area. Well, the city announcing the tender says: if you bring us – for example! – a million tourists, we will pay you a million euros – that's only example! We will earn, you will earn, tourists will have benefit, everyone will be satisfied. The Ryanair and Trapani province got along well enough that the last two years the carrier flew without having signed a valid agreement with the airport. In the meantime, Italian law has changed, among others – as to what many Italians still have no idea – the administrative division has been liquidated into provinces or equivalent Polish Country. Apparently, they have to be restored, but it does not matter to the topic. The authorities of the Province of Trapani managed the Birgi airport so that the city would benefit. When the provinces were liquidated, the airport was taken over by the Sicilia region, and this one, having no current agreement with Ryanair, found a legal basis not to pay the overdue subsidy to the carrier. It is said (data heard) that it is about 3-4 million euros.
Why there is no direct flights to Trapani?
You have asked this question many times, and I have tried to answer it, although not everything is clear in this matter. As usually happens, success has many fathers, but failure is an orphan. What I wrote above, however, is not everything that is known about flights to Trapani, because the situation could have been saved, but – according to the information I received from the inhabitants – the topic was collapsed by officials and then local politicians. First, a tender was announced for flights to Trapani, which was announced so that the authorities supervising public contracts in Italy had grounds for questioning the procedure, accusing Trapani that the proceedings had been set up under a particular carrier. Another tender also turned out to be a flop, and no one else joined and it is hardly surprising that the airline lost interest. Ryanair has liquidated its base in Trapani and it is unlikely that it will return in the coming years. Especially, that more obstacles appeared. The Sicily Region – but this is unofficial – is interested in making the island's air traffic concentrated on two airports: in Palermo and Catania. There is no longer the Province of Trapani, which would pay extra for flights, and the region prefers to attract tourism to the capital. Someone would say that the situation could be solved by a private investor. Unfortunately, Birgi airport is located in military areas and can not be sold. Among other things, for this reason, flights to Trapani in 2011 were no longer taking place when the war in Libya continued. If the policy is not conducive to a private company – such as Ryanair – it is looking for other, more friendly conditions. This is what Ryanair did and it is not the fault of the carrier and the local authorities.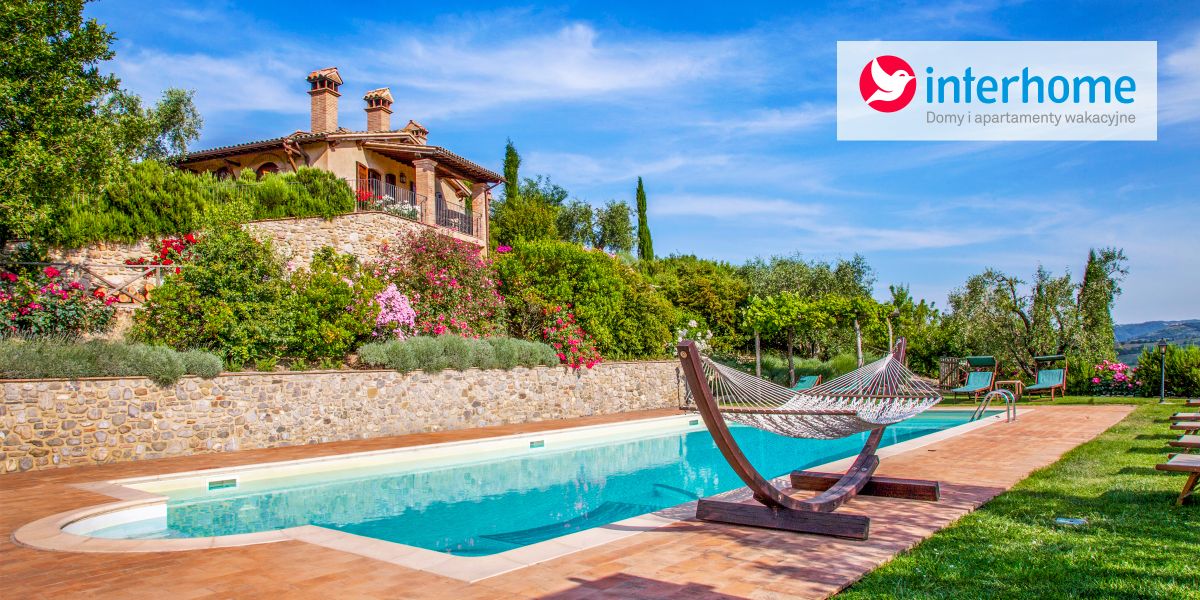 The very difficult situation of Trapani residents
Since the last summer, more bed & breakfasts and restaurants have been closed, liquidated tourist services, and those that have not yet disappeared are often carried out with zero or minimal profit. It is getting worse, the inhabitants are again thinking about migration, searching for work, and the Trapani authorities have tied hands, they can only take care of the city, but due to the declining number of tourists, the income to the municipal coffers is also getting lower, so maintenance costs have to be smaller and the economic circle closes. Aleksandra Carollo – a resident of Trapani – says: "Since we have closed almost all international flights from the airport in Trapani, the situation of residents is very difficult. Domestic directions were also canceled this year. Not only people connected with tourism suffers but all residents of Trapani. Each of us is indirectly connected with tourism, starting with bakers, ending with pharmacists who have their pharmacies in the old town. Yesterday I was on a walk and I was accosted by a souvenir salesman who told me that he is closing the deal by the end of the year because there are no tourists. He complained that his children went to England last year because here there is no work for them. Residents, despite the difficulties of fate, are very kind and willing to help, that's why I encourage you to visit our Trapani with all my heart. Here you can see real, non-tourism Sicily. You will find with us everything you need during your dream vacation: good food, residents' smile, monuments, nature parks, beautiful sea, or actually two seas – Tyrrhenian and Mediterranean, excellent wine and sun … Lots of sunshine !!! The sun is adding endorphins to us, so we're happy! We can slow down here and get a taste of such a Sicilian dolce vita. So, see you in Trapani? And presto!"
Action #TravelTrapani – each of us can help
How can you help Trapani? It's best to go there for a vacation or just for a few days, but in the action that I came up with during my last stay in western Sicily, I started together with my friends and local authorities it's not just an issue to co Vince you to come. Above all, it is about drawing attention to Trapani's problem and publicizing this matter. That's why I came up with the hashtag #TravelTrapani (both T are not accidental) and today I encourage you to use this hashtag to publish your photos on social media and photograph yourself during your stay in Italy (not only in Sicily!) with this very hashtag on cards!  If you like Trapani, western Sicily if you were there or would like to go there, help us make some noise. And what if some important people can be brought to their attention and convince them that they should not cross Trapani. In the photos in this post, you can see specially prepared plates, which I took with me from Poland to Sicily to make these pictures.  From Saturday, May 11th, you will be able to rent a nameplate or non-returnable and download a hashtag free of charge at the tourist information office in Trapani on via Badia Nuova 3. But what really counts is to display the hashtag in various places and different scenes. Write it on a napkin in a pub, on a receipt, on a piece of note or a guide's margin and make a photo. If you do not like to show yourself in pictures, take a picture of the hashtag plate with a nice view.  Upload photos of Trapani and the surrounding area to your social media from your previous stays, even without a plaque, but using the #TravelTrapani hashtag. On Instagram, I will be looking at you with my heart. Even if you will not be in Italy this year, you can also support the action, even by photographing a card with a hashtag in the park or your own garden. Please, also share this post among your friends.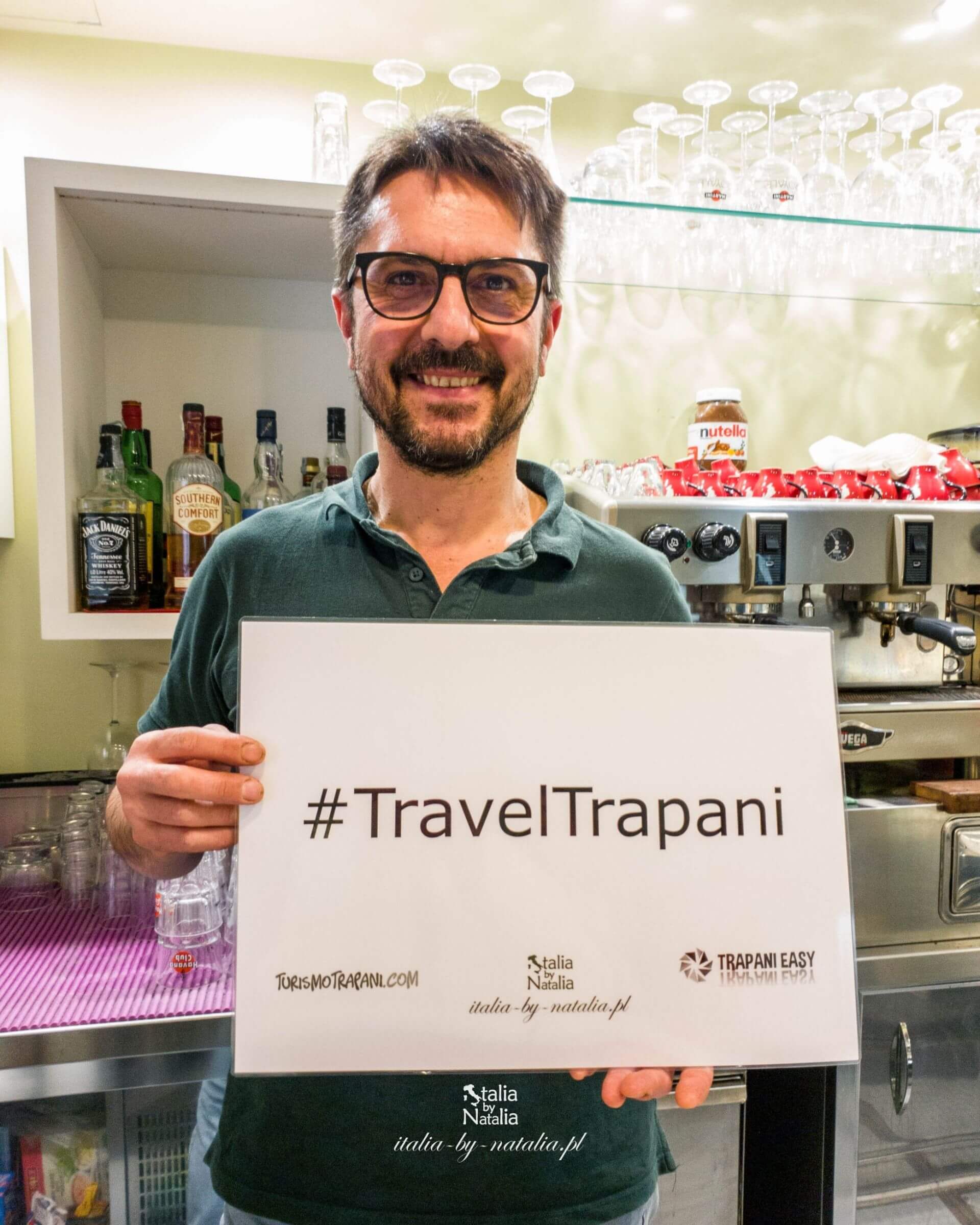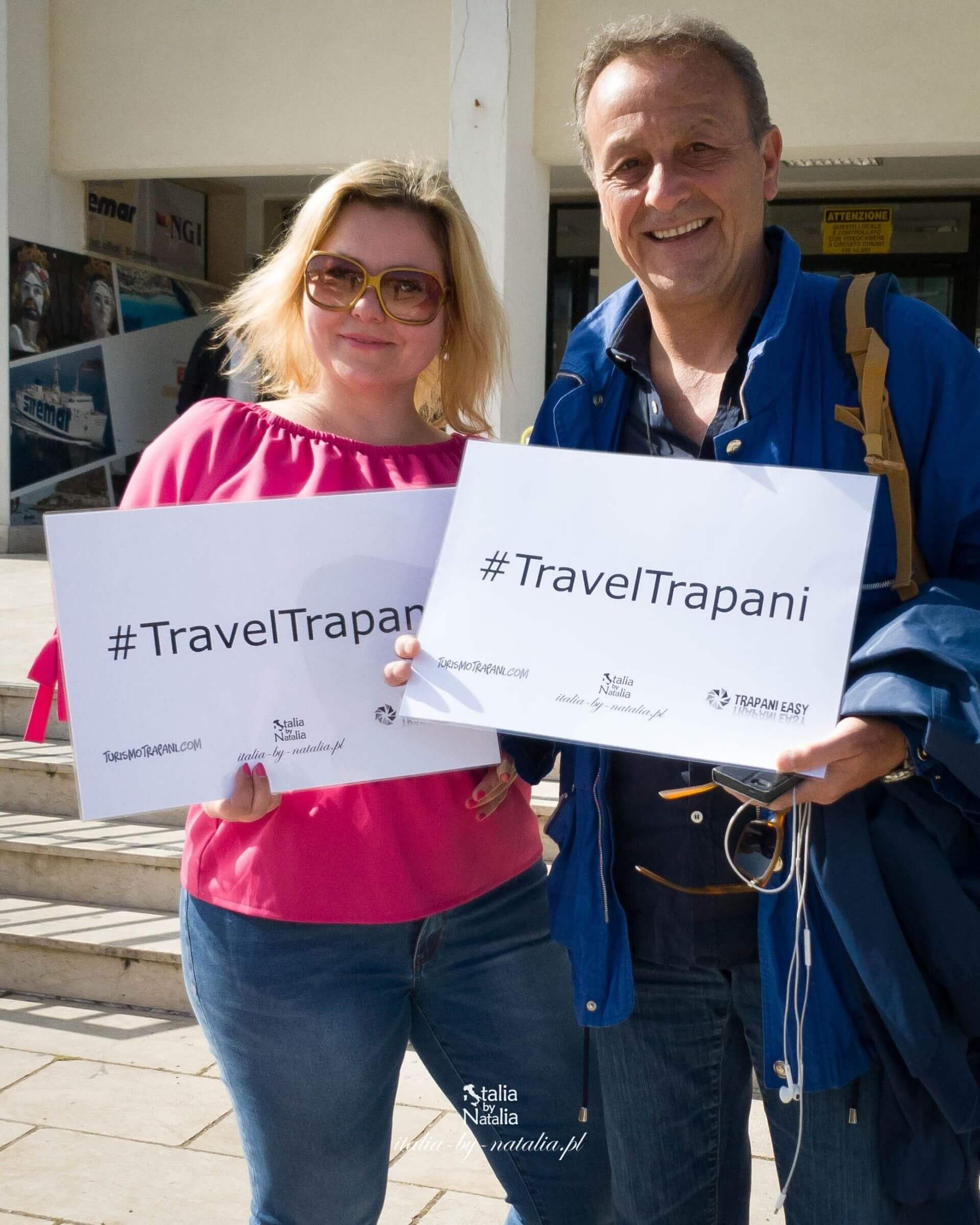 The #TravelTrapani campaign is supported by the Mayor of Giacomo Tranchida, with whom I had the pleasure to meet in April
If someone wanted to download and print such a plate, as shown in the pictures above, here you can click and open the pdf file –  #TravelTrapani
Why is it worth going to Trapani?
Here, near the promontory at the end of the old city, two seas cross. In the area you will find three small islands called the Egadi Islands, beautiful beaches, including one of the most beautiful beaches of Italy – in San Vito lo Capo, nature, charming small towns, monuments of antiquity, excellent cuisine and excellent, at the same time inexpensive wine. On the two following films shot from a bird's eye view, you can see a small fragment of the beauty of western Sicily.
How can you reach Trapani today?
Ryanair flies from Wroclaw to Palermo, and there it is easy to take the bus which leaves from the airport to the very center of Trapani. Private transfers are also available, and buses to Trapani also departure from the Palermo train station. Trapani is a very good base to visit western Sicily by public transport. From there, you can take a bus to San Vito lo Capo, catch a train to Marsala or Mazara del Vallo. From Catania and Siracusa you have to catch a bus to Palermo and then to Trapani.
To all of you who take part in the campaign I would like to thank with:
Kasia Strycharska – Jedziemy do Palermo
Asia Pióro – Trails of Sicily
Ola Carollo – Turismo Trapani
Anyway… here's to you All!
July 30, 2019 update
Today, I say thank you to all of you who took part in the #TravelTrapani campaign. So far, we have been able to draw attention to the problem of many Poles visiting Sicily and Italy. I know about people who have especially changed their vacation plans to come there and show solidarity with the inhabitants. Ola Carollo: "Lots of local entrepreneurs joined the #TravelTrapani campaign. Tourists in our office are asking about the possibility of taking a photo with a hashtag. The interest is very high!" What's more, after the publication of this post, several articles about the campaign were published in Italian portals, as well as an article in the printed press, addressed to the Polish community living in Italy. But this is not the end, because we keep working. If you would like to help, you can still do it. Share this article on, go to Trapani or share it to social media via the hashtag #TravelTrapani.
I invite all new readers to like Italia by Natalia on Facebook, and follow Instagram's, profile and to subscribe the YouTube Channel. It will also be very nice if you add a comment or share this post with your friends.
All the best
Natalia
Teraz Twoja kolej! Dołącz do społeczności Italia by Natalia:
Będzie mi również bardzo miło, jeśli zostawisz komentarz pod postem. Możesz też zapisać się na newsletter w oknie poniżej.