Lake Garda, next to the charming towns with unique climate, stunning views and great tourist infrastructure, offers guests wonderful and varied cuisine and a wide selection of wines in innumerable restaurants. Which choose? Here is a guide to my Northern Garda restaurants, where you'll find places for an average pocket, pubs with unique ambbience, beautiful views, as well as luxurious accommodation for the most demanding customers. Come and see!
Where to eat at Lake Garda? Proven restaurants
During a week's stay at Lake Garda in the northern part of Trentino-Alto Adige, in September we had the opportunity to test out nine different restaurants selected for us by the organizer and sponsor of this part of the trip by the agency Garda Trentino. Most of them, in addition to delicious cuisine and delicious wine, impressed us with a wonderful ambience, extraordinary attention to the appearance of dishes or beautiful location and views of the mountains or the Lake. Each of these places I can recommend you with a clear conscience, however – as always – I have my favorites. Ready, Steady, Go!
Tenno – Ristorante Castello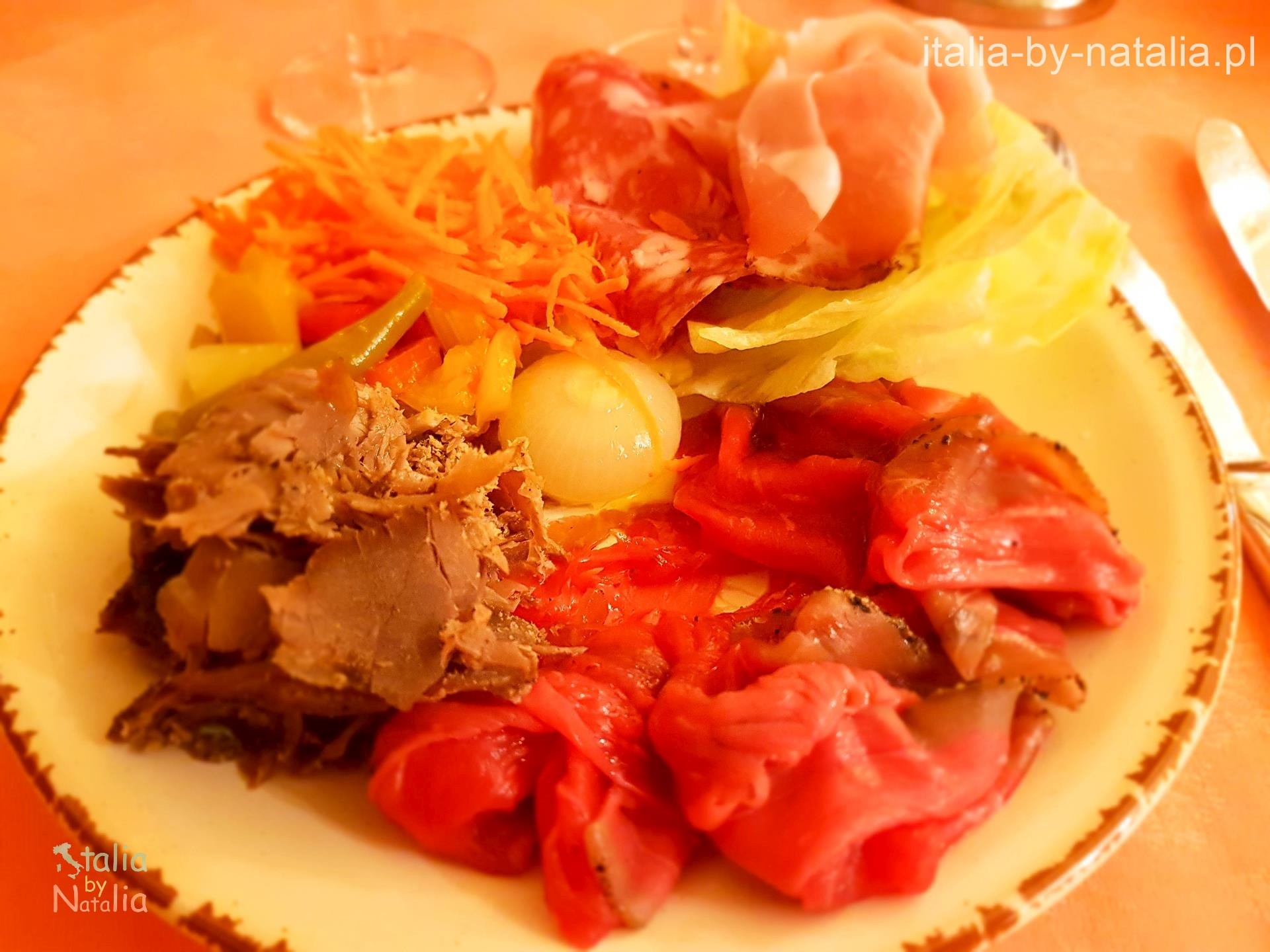 A very nice, atmospheric restaurant located just outside the castle of Tenno, 8 km north of Riva del Garda, offers free parking. This is the perfect place for a meal if you are going on a trip to the beautiful turquoise Lake Tenno. Very nice service and tasty regional cuisine. We ate here for the first time the special of this part of Italy – carne salada – both in the form of a carpaccio as appetizer, as well as grilled served with beans as a main course. Pickled marinated meats, as well as regional dishes – apple strudel (strudel trentino di mele or in german – apfelstrudel) served with ice cream.
website Ristorante Castello
Sarche di Calavino – Hosteria Toblino

Hosteria Toblino is one of the pearls I highly recommend. Situated just off the main road but also surrounded by vineyards and mountains, the Sarca River Valley is ideal for a meal while exploring the area north of Lake Garda. This place is also a cantina, a shop and a wine tasting place. Here for the second time we have tried carne salads in the form of carpaccio, this time with the addition of lettuce and parmesan cheese. What a great taste! Carne salada is one of the dishes of Trentino cuisine, that conquered my heart. But the greatest delight was waiting for me when I received the dessert. The very original way to give tiramisu was to regret eating them. Hosteria Toblino is one of the two restaurants on the Garda, which I will definitely come back to and recommend to you. You can leave the car free of charge in the car park adjacent to the Hostels supermarket.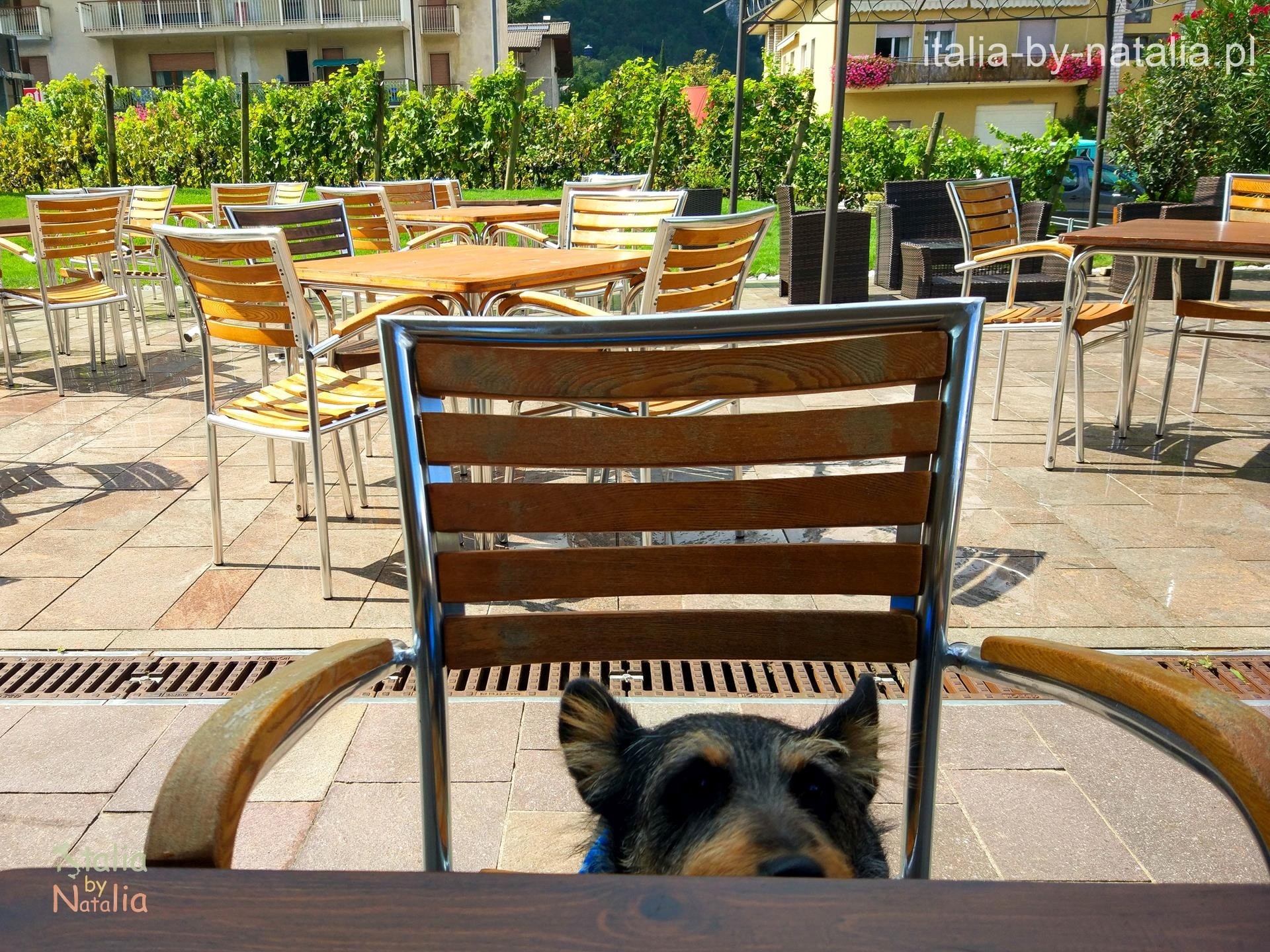 websiteHosteria Toblino
Arco – Osteria Le Servite

Another great place for a meal in a beautiful setting. Situated in Arco, but not in the center, and off the beaten track, surrounded by vineyards, Osteria Le Servite offers free parking and tables on the garden terrace. Unfortunately we didn't have the good fortune of the weather and couldn't eat outside, which I regret very much. The sun shined brightly from behind the clouds descended down over the vines and the neighboring hills. On a warm day it must be a great setting for a meal on the terrace. Very tasty cuisine and a large selection of fine wines from the region and friendly service made us spend a wonderful evening here. Ravioli with truffles, which are collected here on the slopes of Monte Baldo. True mastery, I highly recommend this dish.
website Osteria Le Servite
Riva del Garda – Ristorante Nuovo 900 da Luccio

Very good restaurant in the center of Riva del Garda. Outside there are several tables set on the street, the decor combines classic and modern. Particularly noteworthy is the fish menu, which changes daily and depends on what they catch and deliver to the kitchen fishermen. Grilled freshwater fish from Lake Garda, delicious bread and local olive oil are very, very tastily. The friendly owner, nice service, would recommend. Since the center of Riva del Garda is pedestrianized, the car must be left on the outskirts of the town.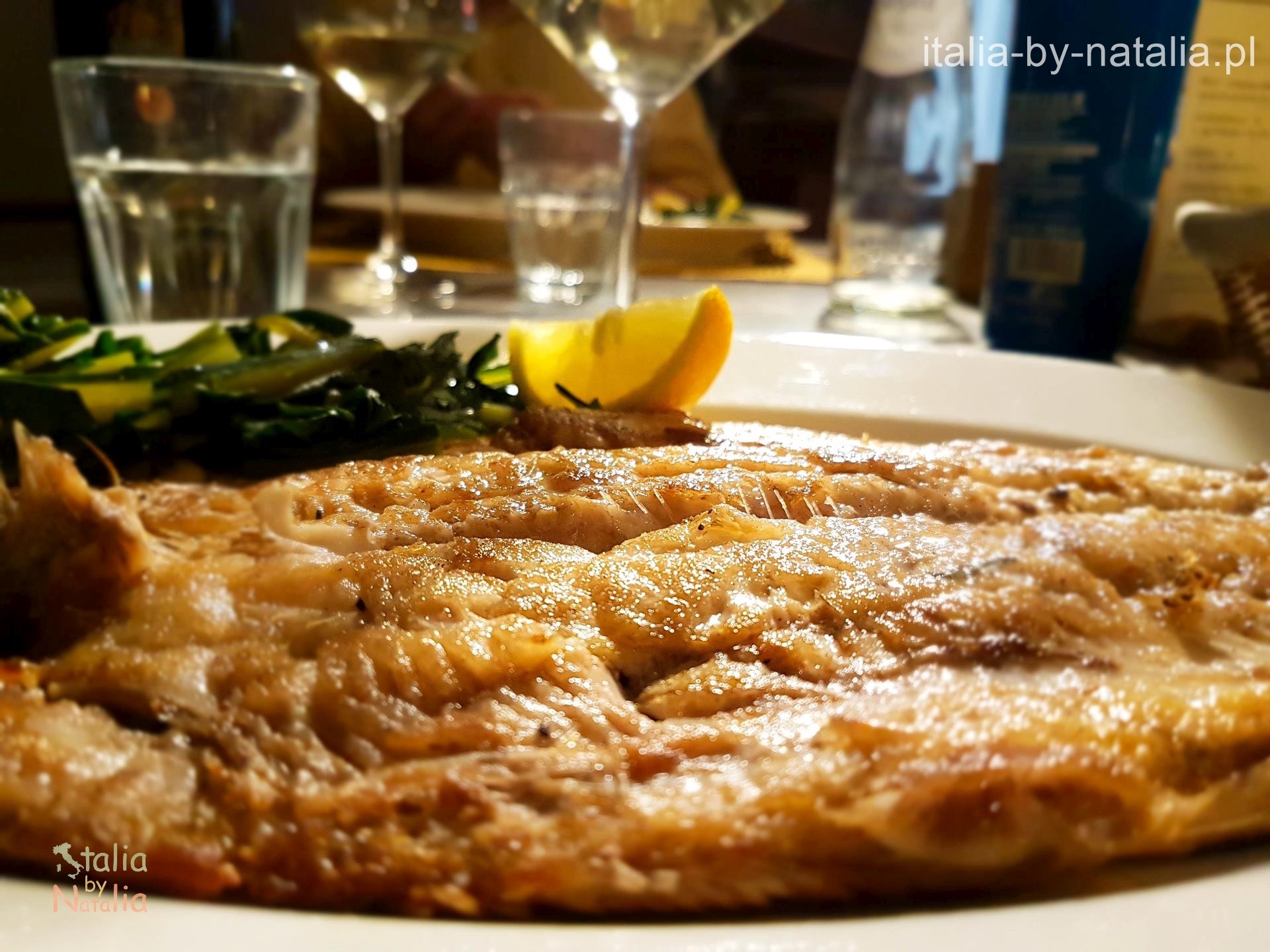 website Ristorante Nuovo 900 da Luccio
Torbole – Ristorante La Terazza

This is one of the three most elegant restaurants among the presented nine, where the aesthetics of serving dishes are very high. Each dish we received was delighted with the look and taste. Here we were given a tasting menu based entirely on fish (of course not counting the dessert). Ristorante La Terazza is perfectly located in the center of Torbole and right on the beach. On a clear day, you can enjoy a beautiful view of the lake from the glassed room, especially at sunset. Unfortunately, we did not have the luck of the weather yet, and – at least on the issue of admiring the west – we had to take a taste of it. The dishes were very tasty and surprising in their wealth. The service was very nice, but for our taste the atmosphere could be a little lighter. Nevertheless, it is the only minus. I recommend this restaurant with a clear conscience. You can try to leave the car on the neighboring street, but the chances of a place is small, so I recommend to park at one of the many parking spaces along the main street on the principle of parking zone.
website Ristorante La Terazza
Riva del Garda – Ristorante Pizzeria Leon d'Oro

Here is my second favorite and one of the three restaurants, that care about the look of the dishes. Ristorante Pizzeria Leon d'Oro, located in the center of Riva del Garda, in a narrow, atmospheric street, stole our hearts and is the undisputed leader of this ninth. First – the people. Gorgeous, dainty owner, guy who loves Poland and Poles, dreamily remembering "pierogi" from Zakopane. We talked so well, that we barely could make the afternoon schedule. Second – the Chef – our compatriot – Mr. Mariusz and his wonderful dishes, especially risotto with truffles and penny buns, surrounded by a fried parmesan crown, which he prepares using four pans! Taste? Heaven in mouth! Carne salada, risotto of Mariusz and tiramisu of Hosteria Toblino are dishes for which I will certainly return to the Garda. Pay attention to a glass of white sorbet. This sweet and refreshing lemon delicacy, which I met before in Sicily only, and served after eating, because it helps digestion. Everything we ate and drunk at Leon d'Oro was delicious. If you were to choose only one of the restaurants I had listed, then go here. Satisfaction Guaranteed. Superb!
websiteRistorante Pizzeria Leon d'Oro
Arco – Ristorante Madonna delle Vittorie

Tasty cuisine, terrace with outdoor tables, parking in the premises, right next to a wine shop and olive oil, friendly service. I cannot fault to this restaurant, although in my opinion it did not stand out as anything special. Perhaps it's influenced by the fact that on that day we were extremely tired and full after a perfect dinner at Leon d'Oro. Nice place with good food and wine, located in Arco, but – like Le Servite – not in the center, and off the beaten track. As a curiosity I will add that it was in the Madonna delle Vittorie that we bought olive oil, which is part of the prize in the holiday competition.
website Madonna delle Vittorie
Arco – Hotel Ristorante Olivo

If I were to point out a restaurant, not take liking us, it was the Hotel Olivio in Arco. There was nothing here that uniquely distinguished this place. Tasty cuisine, large portions, service, but we waited a lot for someone to appear. Nicely presented dishes, especially spaghetti with seafood that seemed to spill out of the shells, but that's all. You can park your car on the street where the hotel is located. It's very pretty, covered with rows of tall palms, in the distance you can see the castle in Arco.
website Ristorante Hotel Olivio
Nago – Ristorante Al Forte Alto
Here is the third of the restaurants that care the most about the appearance of dishes. In the case of Forte Alto, the way of serving food is mastery. By far the most luxurious of all nine premises, will satisfy the most demanding customers. The portions are small, but this is not the place to eat one dish, but to taste them all. The taste is very refined, like raspberry sorbet with ginger. You would think that it will taste? YES! Every bite is a poetry taste. Very ambience place, castle on the hill, elegant and stylish interior. Very friendly service. I would recommend it! Superb!
websiteRistorante Forte Alto
 
If you have any questions, please post them in the comments under this post, I will try to answer and advise each other. I would also like to read about your experience traveling through Italy, confidently sharing information, they will certainly help those who are planning to go to vacation.
All new readers are welcome to like the site Italia by Natalia on Facebook and tracking my profile onInstagram. I would also be very happy if you add a comment or share this post with your friends. Becouse happy reader is the best motivation 🙂 p>
Natalia
Post was created as a result of cooperation with Garda Trentino
The copyright of the text belongs to Italia by Natalia. Copying a text or a portion of it, as well as rewriting the words according to the blog's rules, will result in legal and financial consequences for the thief and stigmatizing it.