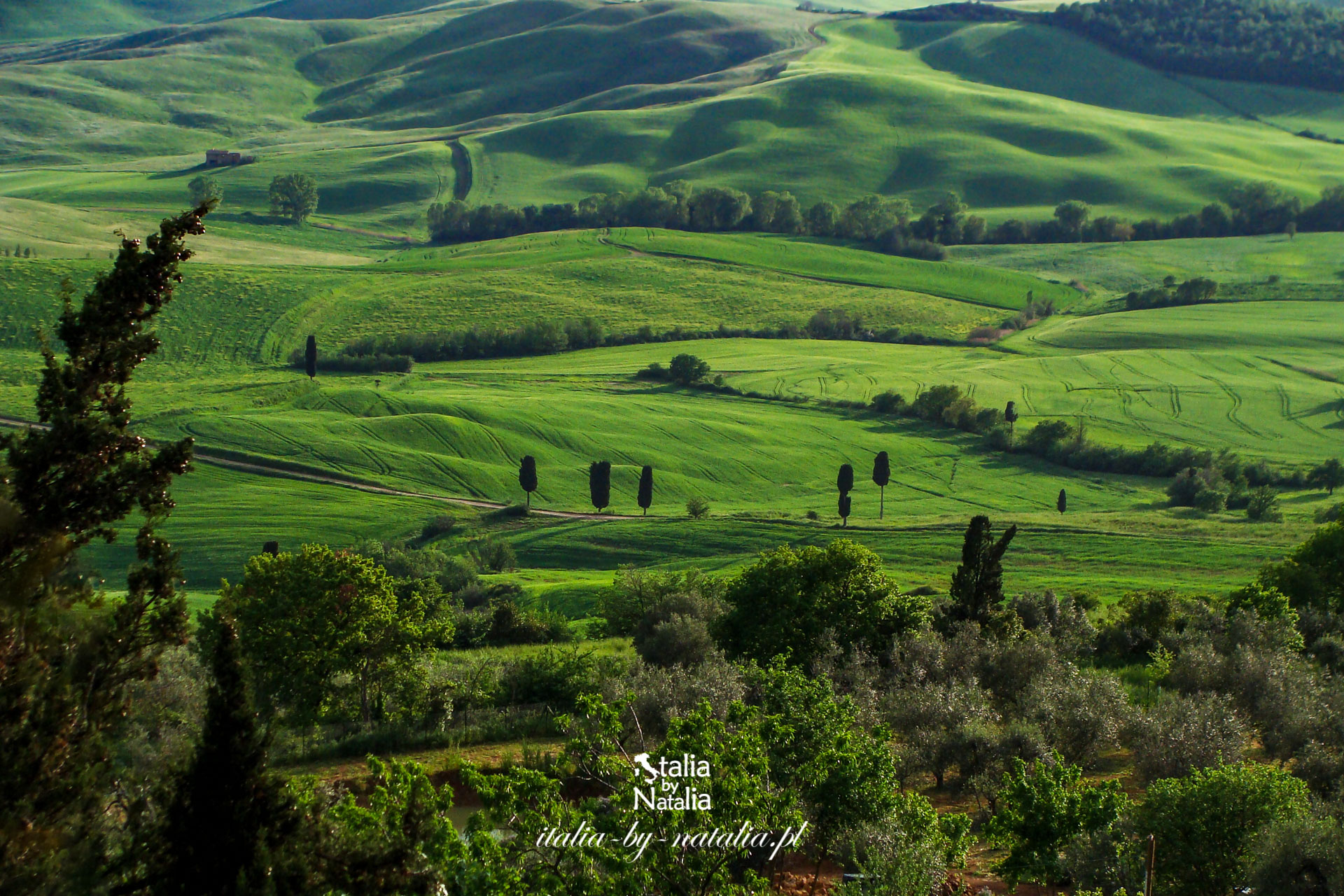 Tuscany is a extraordinary land stunning richness of art and landscape. Especially beautiful is in the middle of April, when fresh, juicy green cover hills, vines covers with young leaves, red poppies overlay roadside ditches contrasting with the dark green rows of cypress trees, fragrant roses in full bloom, just bathed in a fleeting rain, climb on the old walls soaking up every ray of spring sunshine. Just pull off from still not crowded main roads, follow on gravel, winding roads to get lost among the hills and to admire the wonderful views discovering little known places. Chianti, San Gimignano, Val d'Orcia, Maremma. Isn't it tempting way to spend a long weekend in Italy? If you wonder that does Tuscany is a good idea for a picnic, this post is for you.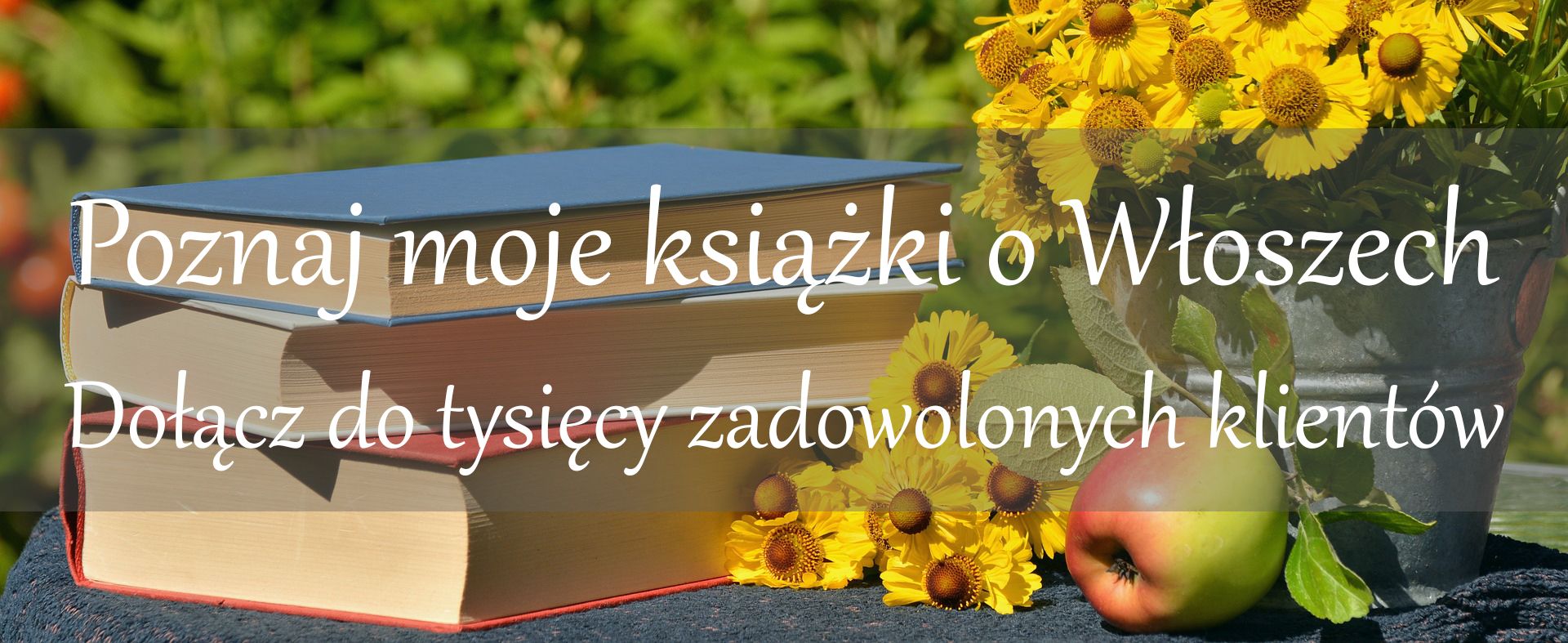 I spent an extended May weekend in Tuscany in 2013. Why was extended? Since it began on the 25th of April and lasted until 10 May. Long time I wondered whether to go to Tuscany in spring or autumn. It's said that these two seasons is the best time to visit the most popular region of Italy.
What is the May in Tuscany? Wonderful! I'm writing this with the full knowledge and despite the capricious weather, which then gave me a hard time. However, despite the fleeting rains and often overcast sky, the turn of April and May offers an unforgettable experience. Fresh, newly awakened to life vegetation absolutely delighted me with his wealth. Lush green hills, wildflowers in the ditches, and of the roses – big, fragrant and so beautiful, especially after rain.
Deciding on a trip to Tuscany in late April and early May you've to know not only the advantages of this solution, but also disadvantages. The first one, which I mentioned earlier, it's capricious weather. It can be beautiful and hot, but equally wet and chilly. You've to prepare for heavy rain, and then in addition to an umbrella handy will be also full, waterproof shoes, particularly in rural areas. Besides jacket, certainly thin, but if you want to leave hotel in the evenings or early mornings to photograph the famous panorama, warmer clothes also wil be handy. Fleece sweater, but short sleeves. Girls, forget about the suitcase full of summer sandals and dresses, three maybe four – ok, but definitely advise to put on long pants, to the short sleeves and something that can be easily impose on shoulders, and in a moment off. So much for clothes. Choosing accommodation not tempt the beautiful pools in the gardens, because the weather is unlikely to baths, and some of them will not even be open. Some lodgings clearly indicate the information that the pool is only open in the season, but not all of them. Nevertheless, it's worth taking a bathing suit, at least to splash in one of the hot thermal springs,
I warn you against precipitation and temperature which will not allow to swim, but it doesn't have to. Spring is unpredictable, even in Poland I remember May, when the cloudless sky poured down the heat and the thermometer showed 30°C. The main thing is to be prepared for every possibility. Regardless of the temperature, nature will delight you, I have no doubt. Anyway, see for yourself below. I think that in the spring tourists crowd is much less than in the summer and in September, and all the attractions are available. Ok, correction. Tourists are less in Chianti and Orcia river valley, but in Florence or Siena, unfortunately, you meet the crowds. That's why I don't recommend you stop in these cities and use them as a base. A much better idea is agrotourism located somewhere off the beaten track, surrounded by green hills of the Val d'Orcia and the vineyards of Chianti. I love that places and being in Tuscany's hidden on the sidelines, small apartments. Exactly! If you are foodies and devotees of Italian cuisine, bet on the so-called apartment, or room / rooms with a kitchenette, or in the case of a larger group – for the whole house. Eat in the restaurant, you can always, but when you miss the chance to buy groceries, it doesn't have a refrigerator and a place where you can calmly cut salami, tomatoes, and delicious Tuscan cheeses, brew coffee or pour the wine into the glasses, and then sit on terrace and enjoy the beautiful views. Being in Chianti sure to indulge in one of the vineyards for wine tasting and olive oil. it's usually free, but in my opinion, it's not proper to leave with an empty hand. Even if the wine isn't that you like, I recommend to buy even a small bottle of olive oil. I haven't seen distasteful olive oil in Tuscany, it's probably impossible 😉
NOTE! April 25 Italians celebrate the Festa della Liberazione. That day, as 1st of May, the shops are closed and if you plan to feed on your own, respectively planned your shopping.
And now, I'll show you Tuscany in turn of April and May. Are you ready?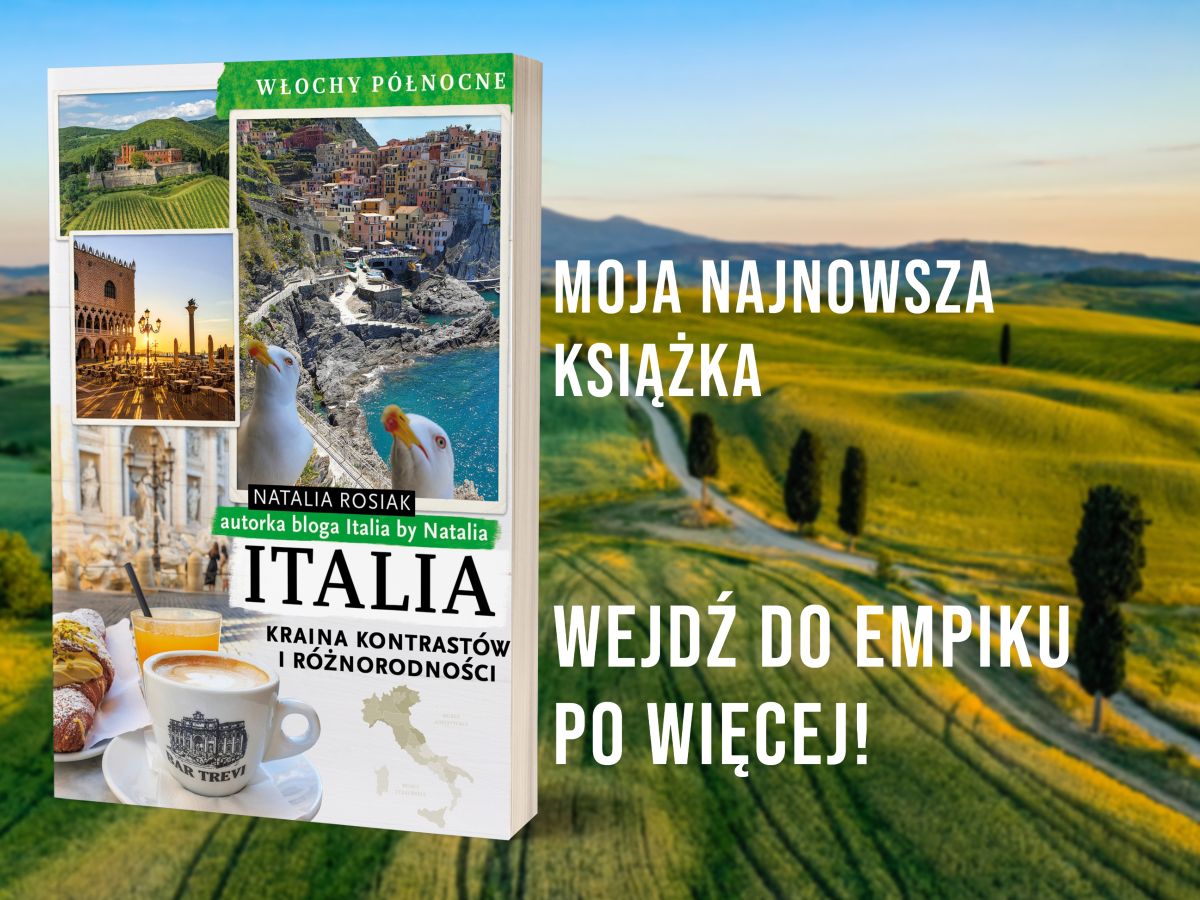 San Gimignano and the surrounding area in April and May
Picturesquely located on the hills and vineyards the medieval town of San Gimignano, also known as "Tuscan Manhattan" because of its impressive, high towers, a must see for any trip to Tuscany. Among the old walls always you meet other tourists, but simply move away even a few kilometers, the beauty of nature and stunning views will captivated you. Surroundings of San Gimignano was my first goal that trip. Although the weather wasn't good and quite often it rained, the temperature encouragedto sit on the benches or in the numerous cafes and restaurant tables.
Chianti in April and May
How it used to be to say after the storm always comes the sun. And although saying it is usually a reference to all sorts of problems, also it fits perfectly into my Tuscan memories. Chianti in last days of April, welcomed me with a beautiful sun and temperature enables to wear short sleeve dress. Beauty of this place was amazing. The picturesque vineyards at every turn encourage you to visit and wine tasting, and gravel roads tempting to pull off the main roads.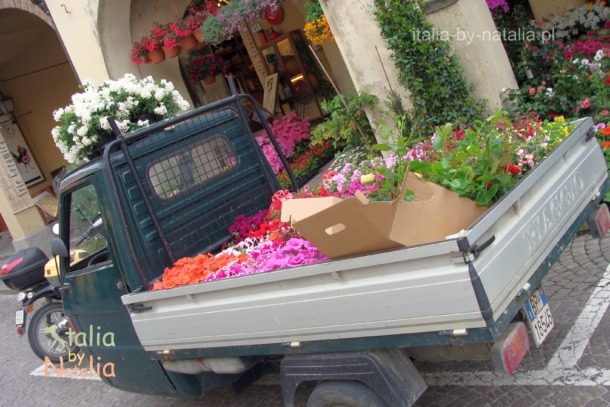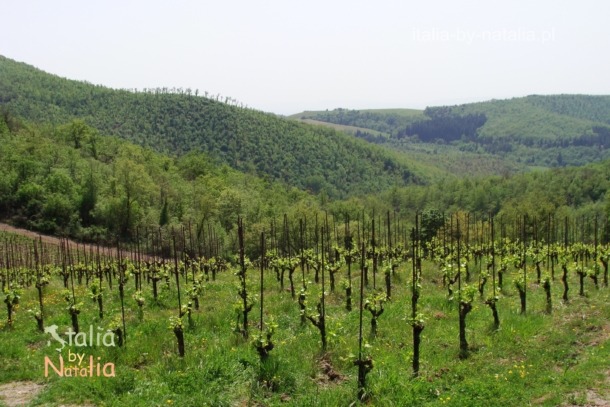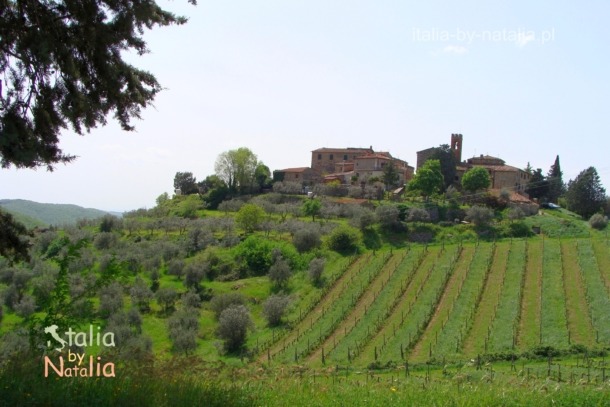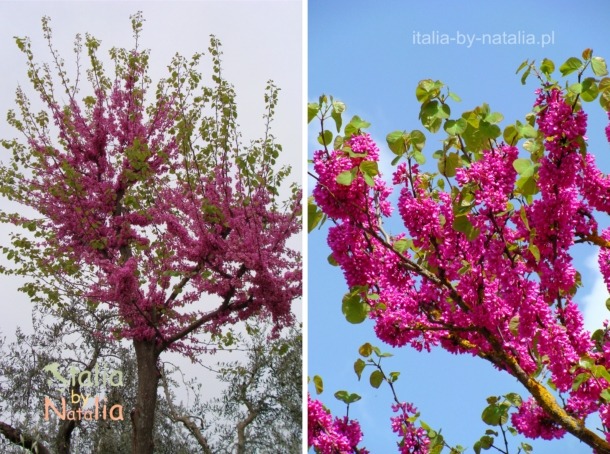 Below wet after the rain, but still stunning with spring colors – Florence.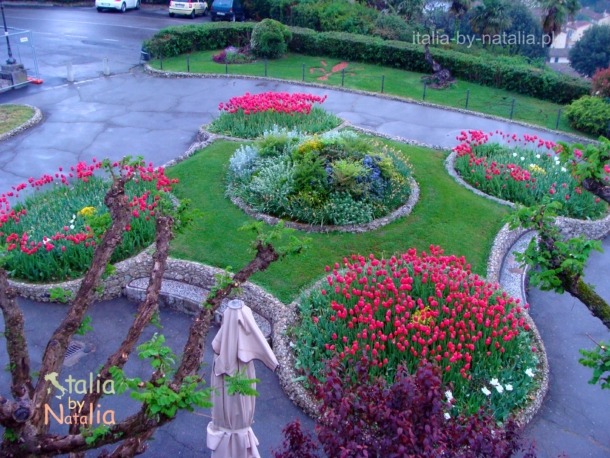 Being in Chianti you necessarily have to visit the tiny village of Volpaia.
Val d'Orcia in May
When I first saw the valley of the river Orcia was exceptionally ugly day. From the morning it rained incessantly, and the dense, ominous clouds hung very low forming a compact piece which wasn't transmitting a single ray of sun. I came here from the Chianti site heading for Asciano, so first thing I saw was amazing area called Crete Senesi. These are the areas situated south of Siena, in the municipalities of Trequanda, Asciano, Buonconvento, Monteroni d'Arbia, San Giovanni d'Asso and Rapolano Terme, characterized by a poor landscape reminiscent of some desert or even the moon, because it covers the gray clay. However, at the beginning of May, the gray clay was replaced by a young, juicy grass. Although the weather tried to discourage me to this part of Tuscany, she failed. But the real delight will come soon.
Crete Senesi and most famous panorama of this part of Tuscany. Where exactly to snap a shot like this you will find in my posts, to which I put links below.
Tuscany – the most beautiful view points in the Val d'Orcia. Part 2
Behind Asciano heading toward to Pienza my admiration grew with every kilometer driven. First, I got lost and drove to the tiny town, whose name still cannot find. The pouring rain I did there a few photos and grocery shopping in the small shop. Especially amazed me mural on one wall. If any of you recognize this town, please tip in comment, what a gem, he charmed me very willingly and even once there getting lost;)
Heading further toward Pienza suddenly, on the spur of the moment, slid to the gravel road leading among olive trees. Still was raining and wet clay meant that each step out of the car and snap photos ended in the mud up to our ankles. I got out of car every corner. Beautiful hills, old buildings and herds of grazing sheep were calling me and asked for perpetuation. As it turned out, the road led into the tiny, old cemetery located in the middle of a clump of cypress trees. That's when I fell in love with the Val d'Orcia.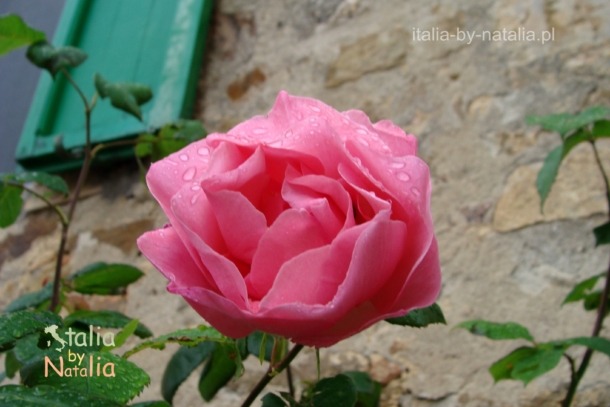 Maremma in May
Maremma, located on the south – western edge of Tuscany and is the ideal choice for those who are looking for places without by mass tourism, yet appreciate the proximity to the sea. This is an area much more flat than the Orcia Valley and the Chianti. More often than vineyards, you see olive groves, and instead of cypress rows road shoulders are full of picturesque rows of pine trees, the most characteristic trees of central Italy. Maremma is also known for horse breeding of the same name.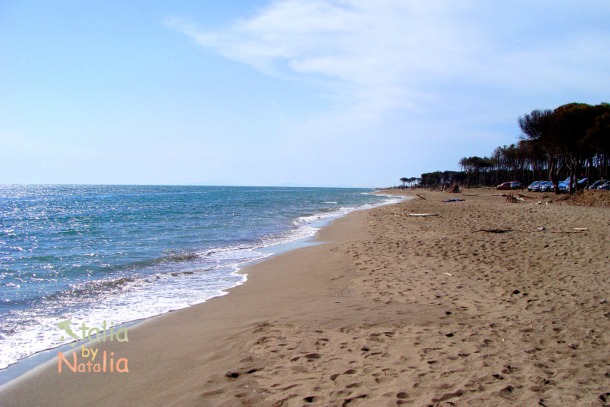 If you have any questions, please, ask them in the comments on this post, I will try to answer each and something advise you. I will be very happy to read your experience with a trip to Tuscany in the spring, go ahead and share it, I'm sure it will help those just planning to go;)
All new readers I invite to like my page Italia by Natalia on Facebook and follow me on Instagram.
I'll also be proud if you add a comment or you share this post with your friends.
Natalia
The copyright to the text belong to Italia by Natalia. Copy text or fragment, as well as rewriting with the change of the individual words in accordance with the blog regulations will result in law – financial consequence to the thief and also with stigmatization on the internet.
Teraz Twoja kolej! Dołącz do społeczności Italia by Natalia:
Będzie mi również bardzo miło, jeśli zostawisz komentarz pod postem. Możesz też zapisać się na newsletter w oknie poniżej.