Welcome to my Blog!
My name is Natalia Rosiak, I'm 35 years old and I come from surroundings of Poznań, where I still live and spend my free time happily sharing between reading books and relaxing in the bosom of nature with Nordic walking sticks, and in the autumn season additionally collecting mushrooms in beautiful Polish forests. I'm a civil engineer by profession. For more than five years I divided the time between work and travel blog about Italy, but the growing popularity of the site and the desire to make changes forced me to make a decision. In May 2018, after twelve years of professional work for the design, construction and modernization of the road and bridge network of the Poznań Region, I decided to end this stage of my life and dedicate my passion to Italy. Today I know that it was a very good decision. The companion of some of my Italian adventures is Artur – my husband.  Sometimes when the opportunity arises we travel together with our beloved terrier Gucia, adopted eight years ago.
Blog about Italy – Italia by Natalia
Blog Italia by Natalia has been created in January 2013 and is the fulfillment of my dreams about the possibility of daily sharing love to Italy with people who participate my passion, which has been going on continuously for almost twenty years. During this time, throughout several dozen trips with a total length of almost a year, I visited almost all of the twenty Italian regions, including Sicily 11 times. Although I saw the enormity of beautiful places, my greatest love was, is and always will be Sicily, its beauty, diversity, and wonderful people. This unusual island, next to Campania, Tuscany and Trentino, is also the most common topic of blog posts in which I love to reveal to the readers places almost unknown and not described before, such as Cavagrande del Cassibile Canyon, Torre Salsa Reserve, Marzamemi or the climbing to the top of Monte Cofano mountain, in Tuscany hot thermal springs available free of charge or viewpoints in the Val d'Orcia valley, in Trentino easy mountain trails available for entire families, and in Campania the wonderful Cilento Coast.
Blog about Italy highlighted and featured
Readers appreciated and highlighted my work in February 2015, joining Italia by Natalia with their voices to the semi-finals of the most prestigious Polish competition for bloggers "Blog of the Year 2014" (currently under the name "Creator of the Year") in two categories: "Travel" (place 6 out of 230) and "Text of the Year" (place 5 in 520) as the first blog about Italy in the history of the competition and also the only one that was awarded in two categories in this way. I'm a co-author of guides books around Italy, as well as a speaker at the popular World Travel Show festival, which takes place as part of the largest Polish tourism fair in Nadarzyn near Warsaw. I found myself among the 50 most influential travel bloggers in Poland in 2017 and among the 20 best travel bloggers of 2018.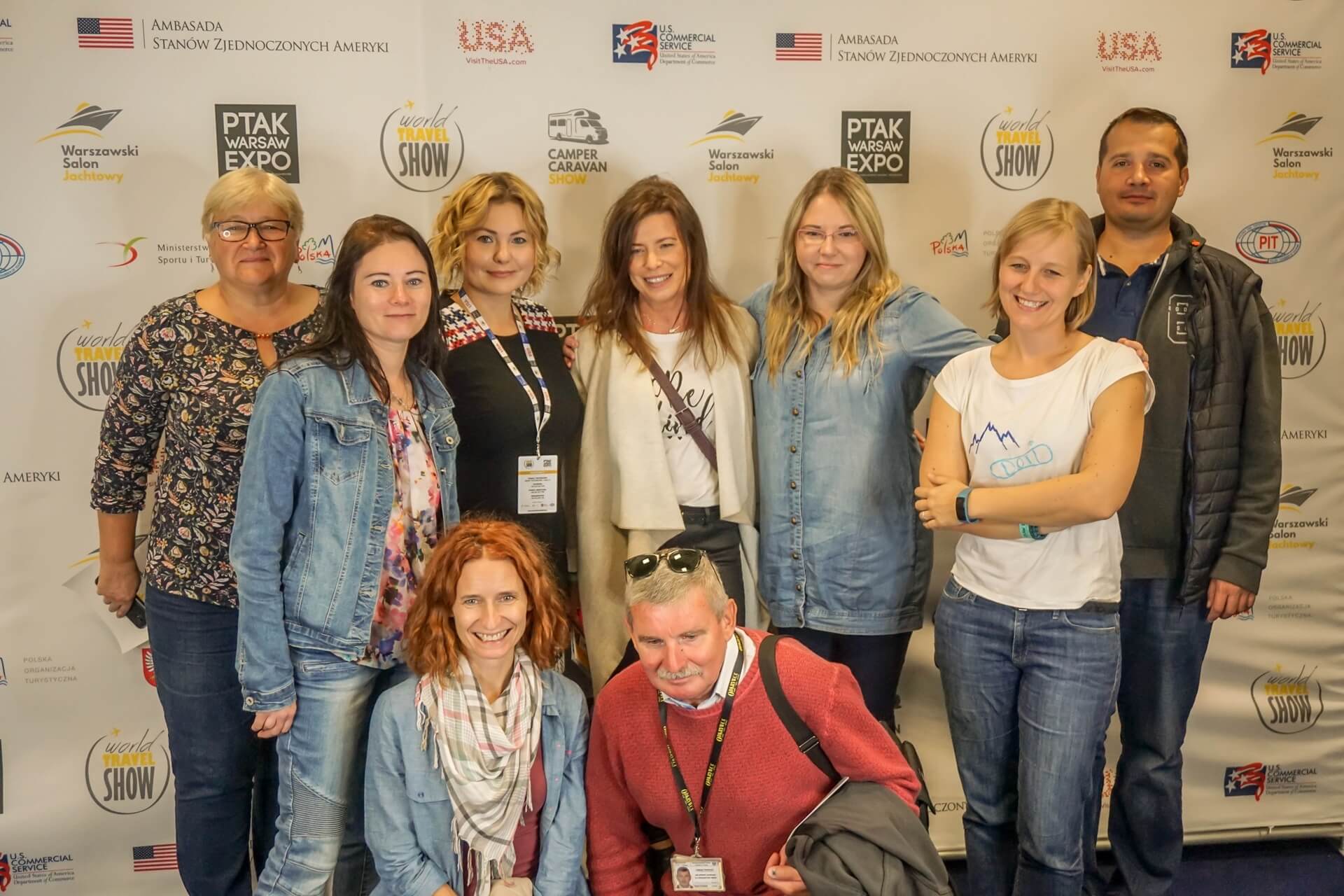 Meeting with my readers at the World Travel Show 2018
The only one such blog about Italy. What will you find here
I travel and describe Italy only based on my own experiences and observations. Not counting individual guest articles – when I give voice to others – you won't find guidebooks for places I haven't been in, nor emotions that I haven't experienced. Honesty on this blog is the most important, even more, important than my earnings. This is the basic issue that distinguishes Italia by Natalia from other blogs on similar topics.
I inspire readers to slowly explore less known Italy, far from museums and crowds.
I promote Italian products in Poland, such as natural cosmetics from Tuscany and the music of three very talented young people known as Il Volo, whom I had the pleasure to meet in person.
I photograph and film Italy from a bird's eye view, creating an interactive map of filmed places as part of the author's project "Italia by drone".
I recommend accommodation, but only those that I used by myself. I don't collect other people's recommendations, because everyone has their tastes. What people like may deeply disappoint by another person. Therefore, if you notice that we have similar tastes, you can safely use my database of reliable checked accommodation in Italy.
My advice to you
Mam nadzieję, że nie będziesz miał mi za złe, ale musisz wiedzieć, że od dłuższego czasu nie udzielam porad mailowych. Zaprzestałam to robić w momencie, gdy ilość otrzymywanych wiadomości z prośbą o doradztwo i pomoc przekroczyła 30 dziennie. Pracowałam wtedy na etacie i chcąc doradzać indywidualnie doprowadziłam do sytuacji, gdy nowe posty na blogu pojawiały się mniej więcej raz na trzy tygodnie. Blog o Włoszech to moja pasja, ale też praca, a od roku główne źródło dochodu. Dlatego jeśli w postach nie znalazłeś odpowiedniej informacji i szukasz porady, masz kilka możliwości:
I hope you won't mind me, but you need to know that I haven't been providing email advice for a long time. I stopped doing this when the number of messages received asking for advice and help exceeded 30 per day. I worked full-time at the time and wanting to advise individually led to a situation where new blog posts appeared about once every three weeks. Blog about Italy is my passion, but also work, and for a year the main source of income. Therefore, if you did not find the right information in the posts and still looking for advice, you have several options:
Ask a question in one of the comments on the blog. I will answer as soon as possible, and one of the Readers will probably share his experience.
I'm the author of guides books, that you will find in the blog online store – guides are available only in Polish, but you can translate – for your needs – the content, for example through Google Translator App or a similar online dictionary.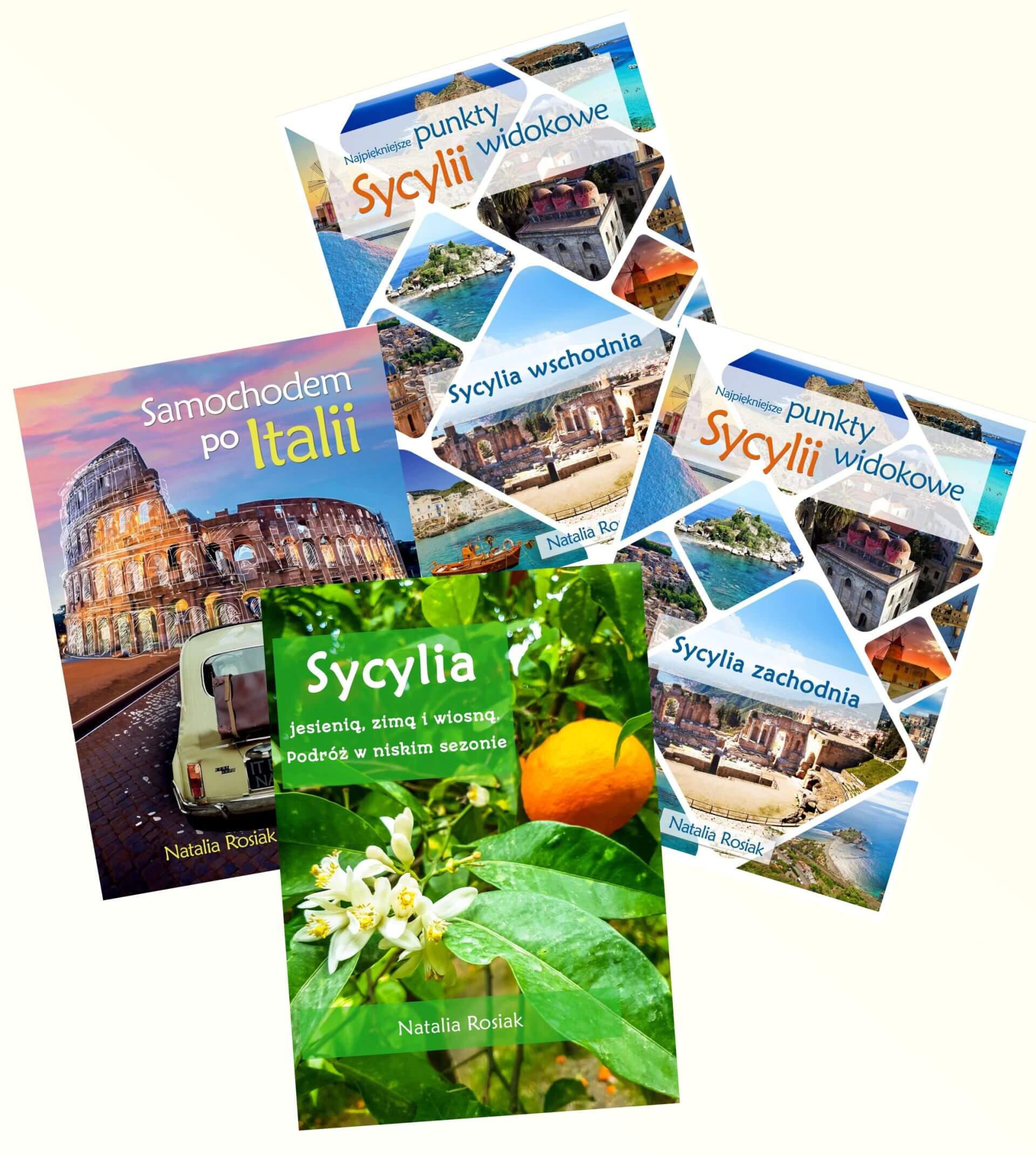 If for some reason you really care about me taking care of your topic personally in private form, you can use paid e-mail consultations or order an individual travel program – information here. This, however, requires writing in advance and arranging for a specific date, because I usually don't have free time at once.
If you run a company directly or indirectly related with Italy, you would like to work with me and understand that the benefits of this cooperation must be mutual, I describe my experience in detail and put current blog statistics in the cooperation tab.
Thank you for looking here and reading it to the very end. If you would like to write to me because you just feel the need, use my advice or want to share something, I will be very pleased, here you will find the contact tab. I will gladly answer in my free time.
Buona giornata!
Natalia